Brain Teasers User Profile
Karen Mostella
short ranking list

| | | |
| --- | --- | --- |
| 238. | Cortney Renee Spears | 6 |
| 239. | PvP Queen | 6 |
| 240. | Karen Mostella | 6 |
| 241. | Abdullah Hadžić | 6 |
| 242. | Sean Newman | 6 |
last 3 solved tasks
| | |
| --- | --- |
| Find the hidden text in the picture. | |
| What gets white as it gets dirty? | |
| How much is 4x5? | |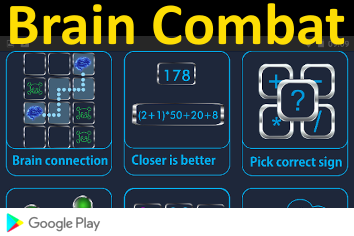 BBC
In 1922, the British Broadcasting Company was formed, five years before it received its first Royal Charter and became the British Broadcasting Corporation. In the 1920's, John Reith, the BBC's founding father, knew of America's unregulated, commercial radio, and the fledgling Soviet Union's rigidly controlled state system. Reith's vision was of an independent British broadcaster able to educate, inform and entertain, without political or commercial pressure. More than one million ten shilling (50p) licences had been issued by 14 Nov 1922 when daily transmissions began. Listening to the wireless in the UK quickly became a social and cultural phenomenon as the BBC in London (call sign 2LO), and its regional stations, gave birth to radio mass communication.
From The Blonde Files
Jack, a handsome man, walked into a sports bar around 9:58 pm. He sat down next to this blonde at the bar and stared up at the TV...
The 10:00 news was on. The news crew was covering a story of a man on a ledge of a large building preparing to jump. The blonde looked at Jack and said, 'Do you think he'll jump?' Jack says, 'You know what, I bet he will.' The blonde replied, 'Well, I bet he won't.' Jack placed $30 on the bar and said, 'You're on!'
Just as the blonde placed her money on the bar, the guy did a swan dive off of the building, falling to his death. The blonde was very upset and handed her $30 to Jack, saying, 'Fair's fair... Here's your money.' Jack replied, 'I can't take your money, I saw this earlier on the 5 o'clock news and knew he would jump.
'The blonde replies, 'I did too; but I didn't think he'd do it again.' Jack took the money..