Brain Teasers User Profile
Dheraphol Suebwejkul
short ranking list

| | | |
| --- | --- | --- |
| 47. | Llewellyn Samuels | 438 |
| 48. | Adman72 Rocks | 388 |
| 49. | Dheraphol Suebwejkul | 384 |
| 50. | femcosec Yan | 372 |
| 51. | Girish Shivanand | 359 |
last 3 solved tasks
| | |
| --- | --- |
| FUNNY MATH: Find the product of the missing numbers. | |
| The aim is to place the some numbers from the list (2, 6, 11, 12, 15, 21, 64, 68, 74, 86) into the empty squares and squares marked with A, B an C. Sum of each row and column should be equal. All the numbers of the magic square must be different. Find values for A, B, and C. Solution is A+B-C. | |
| The aim is to place the some numbers from the list (3, 5, 8, 9, 10, 11, 14, 19, 20, 53, 81, 88) into the empty squares and squares marked with A, B an C. Sum of each row and column should be equal. All the numbers of the magic square must be different. Find values for A, B, and C. Solution is A-B*C. | |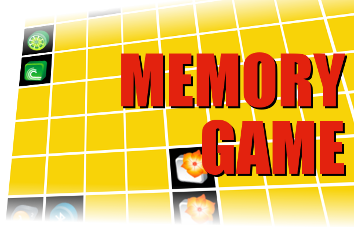 Walther Flemming
Born 21 Apr 1843; died 4 Aug 1905 at age 62. German anatomist who was the first to observe and describe systematically the behaviour of chromosomes in the cell nucleus during normal cell division (mitosis, a term he coined in 1882). Thus, he was a founder of cytogenetics as a branch of science to study chromosomes, the cell's hereditary material. Flemming coined other terms: spireme, aster, chromatin, achromatin, monocentric and dicentric phases. Chromatin (Gr. chroma = colour) referred to certain fragments of the cell nucleus that took on a strong colour from the dyes he used during microscopic study. Flemming did not know of Mendel's work, so 20 years passed before the genetic implications were realized. Chromosomes, formed from cromatin, were named in 1888 by Waldeyer-Hartz.
The Iowa Wage and Hour Departm...
The Iowa Wage and Hour Department claimed a man owning a small farm was not paying proper wages to his help and sent an agent to interview him.
"I need a list of your employees and how much you pay them," demanded the agent.
"Well, there are my hired hands. One has been with me for four years; the other for three. I pay them each $600 a week, plus free room and board. The cook has been here for 18 months, and I pay her $500 a month plus free room and board. Then there's the half-wit that works here about 18 hours a day. He takes home $10 a week and I buy him a bottle of bourbon every week," replied the farmer.
"That's the guy I want to talk to; the half-wit," said the agent.
The farmer said, "That would be me."