Brain Teasers User Profile
Dheraphol Suebwejkul
short ranking list

| | | |
| --- | --- | --- |
| 40. | Kishan Sharma | 217 |
| 41. | Fuad Khalil Ibraheem | 217 |
| 42. | Dheraphol Suebwejkul | 215 |
| 43. | Pratima Singh | 215 |
| 44. | Irena Katic Kuzmanovic | 214 |
last 3 solved tasks
| | |
| --- | --- |
| Perform this calculation in your head, mentally adding the numbers as quickly as you can. Start with 1000 and add 40. Now add 1000. Add 30 to that, then add another 1000. Now add 20 to that result. Add another 1000 and finally, add 10 to that. What is the total? | |
| Find the country and its capital city, using the move of a chess knight. First letter is S. Length of words in solution: 10,8. | |
| The aim is to place the some numbers from the list (6, 9, 11, 14, 17, 19, 30, 33, 35, 80, 97) into the empty squares and squares marked with A, B an C. Sum of each row and column should be equal. All the numbers of the magic square must be different. Find values for A, B, and C. Solution is A-B+C. | |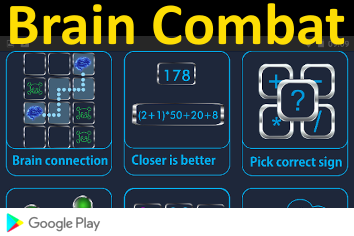 Gustavus Swift
Died 29 Mar 1903 at age 63 (born 24 Jun 1839).American manufacturer and inventor of the first refrigerated railroad cars. These improved his handling of the supply of beef from western states to the Chicago meat company of which he was a partner. No longer was it necessary to ship live cattle for slaughter in the East. Upon the huge success of this venture, he founded a new company with his brother, Swift and Company, worth $25 million at his death. The alliances he made with two other major meat suppliers, J.O. Armour and Edward Morris, formed such a monopoly that the "Beef Trust" was broken up by action of the Supreme Court in 1905. Swift further pioneered products such as glue, soap, and margarine to make use of the parts of cattle previously discarded.
During a visit to the mental a...
During a visit to the mental asylum, a visitor asked the Director how do you determine whether or not a patient should be institutionalised.
Well, said the Director, we fill up a bathtub, then we offer a teaspoon, a teacup and a bucket to the patient and ask him or her to empty the bathtub.
Oh, I understand, said the visitor.
A normal person would use the bucket because it's bigger than the spoon or the teacup.
No said the Director, A normal person would pull the plug out.
Do you want a bed near the window?