Brain Teasers User Profile
Khoi Nguyen
short ranking list

| | | |
| --- | --- | --- |
| 188. | Anish Karki | 18 |
| 189. | Ilan Amity | 17 |
| 190. | Khoi Nguyen | 17 |
| 191. | Taylor Hysmith | 17 |
| 192. | Saeed Haj | 17 |
last 3 solved tasks
| | |
| --- | --- |
| Tricky math! Can you solve this? If 11+11=4 and 12+12=9 Then 13+13=? | |
| MATH PUZZLE: Can you replace the question mark with a number? | |
| MATH PUZZLE: Can you replace the question mark with a number? | |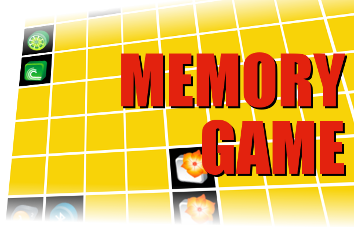 Computer mouse
In 1970, a U.S. patent was issued for the computer mouse - an "X-Y Position Indicator for a Display System" (No. 3541541). The inventor was Doug Engelbart. In the lab, he and his colleagues had called it a "mouse,"after its tail-like cable. The first mouse was a simple hollowed-out wooden block, with a single push button on top. Engelbart had designed this as a tool to select text, move it around, and otherwise manipulate it. It was a key element of his larger project - the NLS (oN Line System), a computer he and some colleagues at the Stanford Research Institute had built. The NLS also allowed two or more users to work on the same document from different workstations. It had been given a public demonstration at a computer conference on 9 Dec 1968.
Free sex
There was this gas station in "redneck country" trying to increase its sales, so the owner put up a sign saying "Free Sex with Fill-up."
Soon a "redneck" customer pulled in, filled his tank, and then asked for his free sex.
The owner told him to pick a number from (1) to (10), and if he guessed correctly, he would get his free sex.
The buyer then guessed (8) and the proprietor said, "No, you were close. The number was (7). Sorry, no free sex this time but maybe next time".
Some time thereafter, the same man, along with his buddy this time, pulled in again for a fill-up, and again he asked for his free sex.
The proprietor again gave him the same story and asked him to guess the correct number. The man guessed (2) this time, and the proprietor said, "Sorry, it was (3). You were close but no free sex this time".
As they were driving away, the driver said to his buddy, "I think that game is rigged and he doesn't give away free sex".
The buddy replied, "No, it's not rigged -- my wife won twice last week."