Brain Teasers User Profile
Khoi Nguyen
short ranking list

| | | |
| --- | --- | --- |
| 196. | Art Dexter Antipado | 18 |
| 197. | Ilan Amity | 17 |
| 198. | Khoi Nguyen | 17 |
| 199. | Taylor Hysmith | 17 |
| 200. | Saeed Haj | 17 |
last 3 solved tasks
| | |
| --- | --- |
| Tricky math! Can you solve this? If 11+11=4 and 12+12=9 Then 13+13=? | |
| MATH PUZZLE: Can you replace the question mark with a number? | |
| MATH PUZZLE: Can you replace the question mark with a number? | |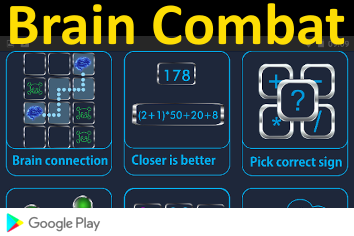 Xerography
In 1938, xerography was demonstrated by Chester F. Carlson. With his assistant, Otto Kornei, Carlson used a sulphur coating on a zinc plate, vigorously rubbed with a handkerchief to apply an electrostatic charge. A glass slide was prepared using India ink to write "10-22-38 ASTORIA," then laid on the sulphur surface in a darkened room. After illuminating them with a bright incandescent lamp for a few seconds, the slide was removed. When lycopodium powder was sprinkled on the sulphur surface and blown off, there remained a near-perfect image of the writing. Permanent copies were made by transferring the powder images to wax paper and heating the sheets to melt the wax. Xerox is a term coming from "xerography" which means dry writing and is a trademark.
Three women: one engaged, one...
Three women: one engaged, one married and one a mistress, are chatting about their relationships and decided they needed to spice up their love lives. All three agreed to wear black leather bras, stiletto heels and a mask over their eyes that evening with their respective lovers.
After a few days they meet up for lunch and compared notes.
The engaged woman: "The other night when my boyfriend came over he found me with a black leather bodice, tall stilettos and a mask. He saw me and said, 'You are the woman of my life. I love you.' Then we made love all night long."
The mistress: "Me too! The other night I met my lover at his office and I was wearing the leather bodice, heels, mask over my eyes and a raincoat. When I opened the raincoat he didn't say a word, but we had wild sex all night."
The married woman: "I sent the kids to stay at my mother's house for the night when my husband came home I was wearing the leather bodice, black stockings, stilettos and a mask over my eyes. As soon as he came in the door and saw me he said, 'What's for dinner, Batman?'"