Brain Teasers User Profile
Khoi Nguyen
short ranking list

| | | |
| --- | --- | --- |
| 148. | Peca Nikolic | 18 |
| 149. | Ilan Amity | 17 |
| 150. | Khoi Nguyen | 17 |
| 151. | Taylor Hysmith | 17 |
| 152. | Andrew John McKechnie | 16 |
last 3 solved tasks
| | |
| --- | --- |
| Tricky math! Can you solve this? If 11+11=4 and 12+12=9 Then 13+13=? | |
| MATH PUZZLE: Can you replace the question mark with a number? | |
| MATH PUZZLE: Can you replace the question mark with a number? | |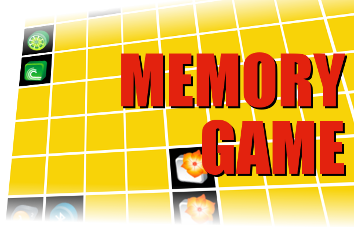 William Penney
Born 24 Jun 1909; died 3 Mar 1991 at age 81.(Baron Penney of East Hendred) British nuclear physicist who led Britain's development of the atomic bomb. Penney was to Britain as Robert Oppenheimer was to the U.S. He was a prominent part of the British Mission at Los Alamos during WW II, where his principal assignment was studying the damage effects from the blast wave of the atomic bomb, but he became involved in implosion studies as well. Penney's combination of expertise, analytical skill, effective communication, and the ability to translate them into practical application soon made him one of the five members of the Los Alamos "brain trust"that made key decisions. He was the only Briton to be part of the ten man Target Committee that drew up the list of targets for the atomic bombing of Japan.
Grandpa and Grandpa...
Grandpa and Grandpa were sitting in their porch rockers watching the beautiful sunset and reminiscing about "the good days," when Grandma turned to Grandpa and said, "Honey, do you remember when we first started dating and you used to just casually reach over and take my hand?"
Grandpa looked over at her, smiled and took her aged hand in his. With a wry little smile Grandma pressed a little farther, "Honey, do you remember how after we were engaged you'd sometimes lean over and suddenly kiss me on the cheek?"
Grandpa leaned slowly toward Grandma and gave her a lingering kiss on her wrinkled cheek.
Growing bolder still, Grandma said, "Honey, do you remember how, after we were first married, you'd kind of nibble on my ear?"
Grandpa slowly got up from his rocker and headed into the house. Alarmed, Grandma said, "Honey, where are you going?"
Grandpa replied, "To get my teeth!"