Brain Teasers User Profile
Jakubovski Vladimir
short ranking list

| | | |
| --- | --- | --- |
| 5. | Fazil Hashim | 4177 |
| 6. | Chandu Rajyaguru | 4004 |
| 7. | Jakubovski Vladimir | 3928 |
| 8. | Manguexa Wagle | 3755 |
| 9. | H Tav | 3642 |
last 3 solved tasks
| | |
| --- | --- |
| Black and Blue. Red and Green. Yellow and Blue. Green and Grey. I am all colours. You can try to get close to me, but you can't escape my vision. If you get greedy, you will try to take your colours for yourself, but before you know it, I will be eating you for lunch. What am I? | |
| I eat animals but I don't hunt or kill. What am I? | |
| What can go up and come down without moving? | |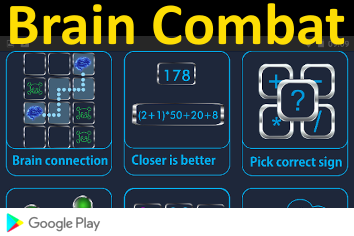 Theodor Boveri
Died 15 Oct 1915 at age 53 (born 12 Oct 1862). German cytologist whose work with roundworm eggs proved that chromosomes are separate, continuous, organized structures within the nucleus of a cell. Boveri's discoveries revealed that certain chromosomes were responsible for certain characteristics. Around 1887, Boveri discovered a small structure that connects the chromosomes during cell division, which he named the centrosome, and demonstrated it provided the division centres for the dividing egg cell and all its offspring. Boveri was prone to bouts of depression and suffered numerous physical breakdowns. His health declined from the onset of WW I, and he died at the age of 53.
Need Light
A doctor of psychology was doing his normal morning rounds, and he entered a patient's room to find his patient sitting on the floor, sawing at a piece of wood with the side of his hand. Meanwhile, another patient was in the room, hanging from the ceiling by his feet.The doctor asked his patient what he was doing, sitting on the floor.
The patient replied in an irritated fashion, "Can't you see I'm sawing this piece of wood in half?"
The doctor inquired, "And what is the fellow hanging from the ceiling doing?"
"Oh. He's my friend, but he's a little crazy. He thinks he's a light bulb."
The doctor asks, "If he's your friend, don't you think you should get him down from there before he hurts himself?"
"What? And work in the dark?"