Brain Teasers User Profile
Nick Nash
short ranking list

| | | |
| --- | --- | --- |
| 244. | Sanjitsu Akari | 5 |
| 245. | Pedro Loureiro | 5 |
| 246. | Nick Nash | 5 |
| 247. | Jaya Semara Putra | 5 |
| 248. | Shahid Iqbal | 5 |
last 3 solved tasks
| | |
| --- | --- |
| Can you replace the question mark with a number? | |
| What Comes Next in the Sequence: 6, 15, 105, 5460, ?? | |
| If 3=18, 4=32, 5=50, 6=72, 7=98 then 10=? | |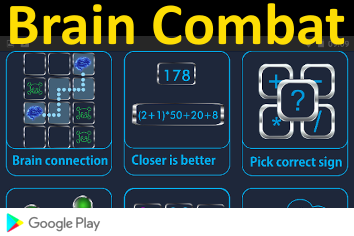 Johann Heinrich von Thünen
Born 24 Jun 1783; died 22 Sep 1850 at age 67.German agriculturalist best known for his work on the relationship of the costs of commodity transportation to the location of production. He used his farm as a source of facts for his theoretical work in agricultural economics. He built a theoretical model which he used to find the important factors that determined the most profitable location of various branches of agriculture in relation to their sources of demand. His theory of rent was similar to that of Ricardo. He set out a theory of distribution based on marginal productivity, using calculus, and he could be considered one of the founders of marginal analysis. Nearing his death, he asked that his famous equation for the marginal product of labor be carved into his tombstone.
A brunette goes into a doctor...
A brunette goes into a doctor's office and says that her body hurts wherever she touches it. "Impossible," says the doctor. "Show me." She takes her finger, presses on her elbow, and screams in agony. She pushes her knee and screams, pushes her ankle and screams, and so it goes on; everywhere she touches makes her scream with pain. The doctor says, "You're not really a brunette are you?" She says, "No, I dyed my hair. I'm naturally blonde." "I thought so," he says. "Your finger is broken."