Brain Teasers User Profile
Nick Nash
short ranking list

| | | |
| --- | --- | --- |
| 232. | Sanjitsu Akari | 5 |
| 233. | Pedro Loureiro | 5 |
| 234. | Nick Nash | 5 |
| 235. | Jaya Semara Putra | 5 |
| 236. | Shahid Iqbal | 5 |
last 3 solved tasks
| | |
| --- | --- |
| Can you replace the question mark with a number? | |
| What Comes Next in the Sequence: 6, 15, 105, 5460, ?? | |
| If 3=18, 4=32, 5=50, 6=72, 7=98 then 10=? | |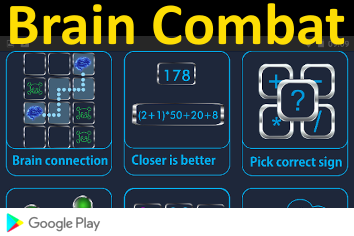 Vulcan
In 1859, Lescarbault, a French medical doctor and amateur astronomer reported sighting a new planet in an orbit inside that of Mercury which he named Vulcan. He had seen a round black spot on the Sun with a transit time across the solar disk 4 hours 30 minutes. He sent this information and his calculations on the planet's movements to Jean LeVerrier, France's most famous astronomer. Le Verrier had already noticed that Mercury had deviated from its orbit. A gravitational pull from Vulcan would fit in nicely with what he was looking for. However, it was not consistently seen again and it is now believed to have been a "rogue asteroid" making a one-time pass close to the sun.
Knock Knock Collection 194
Knock Knock
Who's there?
Wilfred!
Wilfred who?
Wilfred like his present?
Knock Knock
Who's there?
Willa!
Willa who?
Willa you marry me!
Knock Knock
Who's there?
William!
William who?
William-ind your own business!
Knock Knock
Who's there?
Willie!
Willie who?
Willie be home for dinner!
Knock Knock
Who's there?
Willis!
Willis who?
Willis rain ever stop!