Brain Teasers User Profile
Samrat Mitra
short ranking list

| | | |
| --- | --- | --- |
| 85. | Seah Owen | 117 |
| 86. | Lubo Madaras | 111 |
| 87. | Samrat Mitra | 107 |
| 88. | Milan Borkovic | 106 |
| 89. | Mirsad Mirsaga | 105 |
last 3 solved tasks
| | |
| --- | --- |
| Look at the series (0, 11, 235, 8132, 13455, ...), determine the pattern, and find the value of the next number! | |
| Background picture associated with the solution. | |
| What is deaf, dumb and blind, but always tells the truth? | |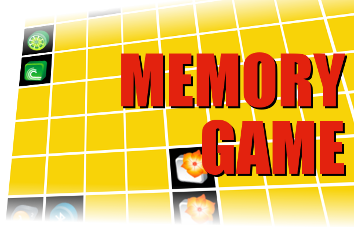 John Evershed
Died 17 Nov 1956 at age 92 (born 26 Feb 1864). English astronomer who discovered (1909) the Evershed effect - the horizontal motion of gases outward from the centres of sunspots. While photographing solar prominences and sunspot spectra, he noticed that many of the Fraunhofer lines in the sunspot spectra were shifted to the red. By showing that these were Doppler shifts, he proved the motion of the source gases. This discovery came to be known as the Evershed effect. He also gave his name to a spectroheliograph, the Evershed spectroscope. He had been introduced to workshop skills in his youth by his elder brother, Sydney Evershed. John made optical instruments reflecting his budding interest in astronomy. Sydney went on to a career with electrical devices.
Words of Wisdom
Love is grand; divorce is a hundred grand.
I am in shape. Round is a shape.
Time may be a great healer, but it's a lousy beautician.
Never be afraid to try something new. Remember, amateurs built the ark; Professionals built the Titanic.
Conscience is what hurts when everything else feels so good.
Talk is cheap because supply exceeds demand.
Even if you are on the right track, you'll get run over if you just sit there.
Politicians and diapers have one thing in common. They should both be changed regularly and for the same reason.
An optimist thinks that this is the best possible world. A pessimist fears that this is true.
There will always be death and taxes; however, death doesn't get worse every year.
In just two days, tomorrow will be yesterday.
I am a nutritional overachiever.
I am having an out of money experience.
I plan on living forever. So far, so good.
Practice safe eating — always use condiments.
A day without sunshine is like night.
If marriage were outlawed, only outlaws would have in-laws.
It's frustrating when you know all the answers, but nobody bothers to ask you the questions.
The real art of conversation is not only to say the right thing at the right time, but also to leave unsaid the wrong thing at the tempting moment.
Brain cells come and brain cells go, but fat cells live forever.
Age doesn't always bring wisdom. Sometimes age comes alone.
Life not only begins at forty, it also begins to show.
You don't stop laughing because you grow old, you grow old because you stopped laughing.