Brain Teasers User Profile
Suhasini Viswanathan C
short ranking list

| | | |
| --- | --- | --- |
| 249. | Hannah Wanja | 11 |
| 250. | Billy Chia | 11 |
| 251. | Suhasini Viswanathan C | 11 |
| 252. | Octavian Iosif Anderco | 11 |
| 253. | Bishnu Aryal | 11 |
last 3 solved tasks
| | |
| --- | --- |
| MATH PUZZLE: Can you replace the question mark with a number? | |
| MATH PUZZLE: Can you replace the question mark with a number? | |
| MATH PUZZLE: Can you replace the question mark with a number? | |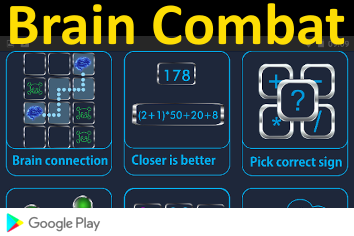 William A. Mitchell
Born 21 Oct 1911; died 26 Jul 2004 at age 92. American food scientist who invented Pop Rocks candy, Cool Whip, the orange drink mix Tang, and quick-set Jell-O Gelatin. He developed a tapioca substitute during WW II since tapioca itself was limited in supply. For 35 years, he worked worked as a chemist for General Foods Corp, and held more than 70 patents. Pop Rocks exploding candywas patented in 1956, but not marketed until 1975. Its novelty quickly caught the public's attention. It was an accidental discovery while experimenting to produce an instant soft drink. It is a hard candy manufactured by pressurizing carbon dioxide at 600 psi in a candy syrup at 150 °C. When cooled and solidified it traps small pockets of carbon dioxide that "explode" in a person's mouth.
Fish Heads
A customer at Green's Gourmet Grocery marveled at the proprietor's quick wit and intelligence.
"Tell me, Green, what makes you so smart?"
"I wouldn't share my secret with just anyone," Green replies, lowering his voice so the other shoppers won't hear. "But since you're a good and faithful customer, I'll let you in on it. Fish heads. You eat enough of them, you'll be positively brilliant."
"You sell them here?" the customer asks.
"Only $4 apiece," says Green.
The customer buys three. A week later, he's back in the store complaining that the fish heads were disgusting and he isn't any smarter.
"You didn't eat enough, " says Green. The customer goes home with 20 more fish heads. Two weeks later, he's back and this time he's really angry.
"Hey, Green," he says, "You're selling me fish heads for $4 apiece when I can buy the whole fish for $2. You're ripping me off!"
"You see?" says Green. "You're getting smarter already!"