Brain Teasers User Profile
Hannah Wager
short ranking list

| | | |
| --- | --- | --- |
| 114. | Lokanath Mishra | 64 |
| 115. | Mandy Martin | 64 |
| 116. | Hannah Wager | 64 |
| 117. | Mihajlo Mihajlo | 63 |
| 118. | Dolla Gem | 63 |
last 3 solved tasks
| | |
| --- | --- |
| Two boys growing up in a violent neighborhood of Rio de Janeiro take different paths: one becomes a photographer, the other a drug dealer. Film was made in 2002. | |
| MATH PUZZLE: Can you replace the question mark with a number? | |
| If you have me, you want to share me. If you share me, you haven't got me. What am I? | |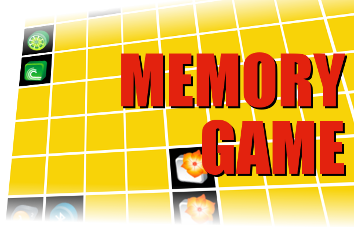 Atoms for Peace Speech
In 1953, President Dwight Eisenhower gave his "Atoms for Peace" speech in an address before the General Assembly of the United Nations. He proposed the establishment of the International Atomic Energy Agency to devise "methods whereby this fissionable material would be allocated to serve the peaceful pursuits of mankind ... to apply atomic energy to the needs of agriculture, medicine and other peaceful activities. A special purpose would be to provide abundant electrical energy in the power-starved areas of the world." This initiated commercial nuclear power. Shortly thereafter, the U.S. Congress passed the 1954 Atomic Energy Act which permitted, for the first time, the wide use of atomic energy for peaceful purposes.
Do You Sell Dil...
A little old lady with blue hair entered the marital aids shop and asked in a quavering voice, "Yy-young man, dd-do y-you sell d-dil-ldoes h-here?"
The sa lesman, somewhat taken aback by the little old lady's appearance in his shop, answered, "Uh, yes, Ma'am. We do."
The little old lady, holding her quivering hands about 10 inches apart asked, "D-do y-you ha-aave an-ny ab-bb-bout th-this lon-ong?"
"Well, yes Ma'am, we do. We have several that size." Forming a 5" circle with her fingers, she then asked, "A-are an-nny of t-them about thi-is b-big ar-round-d?"
"Well... Yes ma'am a few of them are about that big."
"D-do aa-ny of th-them ha-ave a v-v-vibbbra-a-ator?"
"Yes, Ma'am, one of them does."
"W-Wel-ll, h-how d-do yo-ou t-turn it off?"