Brain Teasers User Profile
Lidija Duvnjak
short ranking list

| | | |
| --- | --- | --- |
| 138. | tony m. | 39 |
| 139. | ALi Azizeh | 39 |
| 140. | Lidija Duvnjak | 37 |
| 141. | Michael Dela Torre Lascuña | 37 |
| 142. | Tanesha Lindsey | 37 |
last 3 solved tasks
| | |
| --- | --- |
| Can you name the athletes by the picture? | |
| Take away my first letter, and I still sound the same. Take away my last letter, I still sound the same. Even take away my letter in the middle, I will still sound the same. I am a five letter word. What am I? | |
| Look carefully caricature and guess the name of musician. | |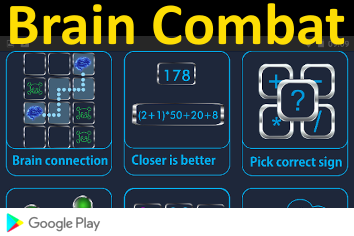 Anthony John Arkell
Died 26 Feb 1980 at age 81 (born 29 Jul 1898).English historian and Egyptologist who was one of the pioneers of archaeological search in Sudan where, as an outstanding colonial administrator, he combined a passion for the past with a humanitarian concern for the peoples of modern Africa. After serving in the Royal Air Force, Arkell joined the Sudan Political Service (1920) and set about abolishing the slave trade between the Sudan and Ethiopia. He was appointed commissioner for archaeology and anthropology in 1938 and undertook several digs that opened up the previously unknown field of Sudanese prehistory. He returned to England in 1948, and wrote his authoritative A History of the Sudan From the Earliest Times to 1821 (1955). This book gave a comprehensive history of the Sudan running from the Stone Age to the advent of the Turks in 1821, based upon his archeological and anthropological findings. He also wrote The Prehistory of the Nile Valley.
Overcrowded Church
The two thousand member Baptist church was filled to overflowing capacity one Sunday morning. The preacher was ready to start the sermon when two men, dressed in long black coats and black hats entered thru the rear of the church.
One of the two men walked to the middle of the church while the other stayed at the back of the church. They both then reached under their coats and withdrew automatic weapons.
The one in the middle announced, "Everyone willing to take a bullet for Jesus stay in your seats!"
Naturally, the pews emptied, followed by the choir. The deacons ran out the door, followed by the choir director and the assistant pastor.
After a few moments, there were about twenty people left sitting in the church. The preacher was holding steady in the pulpit.
The men put their weapons away and said, gently, to the preacher, "All right, pastor, the hypocrites are gone now. You may begin the service."