Brain Teasers User Profile
Gab Aguilar
short ranking list

| | | |
| --- | --- | --- |
| 104. | Maja Pažun | 94 |
| 105. | Emilie Lavigne | 88 |
| 106. | Gab Aguilar | 84 |
| 107. | Nemanja Katanic | 84 |
| 108. | Snigdha Bishnu | 80 |
last 3 solved tasks
| | |
| --- | --- |
| I live where light is but die if light touches me. What am I? | |
| Word Association: BOX, INSTRUMENT, GENRE, SOUND | |
| Anagram: THEY SEE! (3,4) | |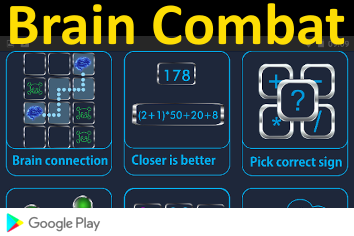 Phototransistor
In 1950, the invention of the phototransistor was announced. This was a transistor operated by light rather than electric current, invented by Dr. John Northrup Shive of the Bell Telephone Laboratories at Murray Hill, N.J. It used a tiny chip of germanium, a semiconductor material, but only a single collector wire. The tip of this wire rests in a small dimple ground into one side of the germanium disk. At this point the germanium disk is only three thousandths of an inch thick. Light focussed on the opposite, un-dimpled side of the disk can control the flow of current in the wire, thus making a control device similar in function to a photo-electric cell.
A woman from New York was driv...
A woman from New York was driving through a remote part of Arizona when her car broke down. An American Indian on horseback came along and offered her a ride to a nearby town. She climbed up behind him on the horse and they rode off.
The ride was uneventful, except that every few minutes the Indian would let out a "Ye-e-e-e-h-a-a-a-a!" so loud that it echoed from the surrounding hills.
When they arrived in town, he let her off at the local service station, yelled one final "Ye-e-e-e-h-a-a-a-a!" and rode off.
"What did you do to get that Indian so excited?" asked the service-station attendant.
"Nothing," the woman answered. "I merely sat behind him on the horse, put my arms around his waist, and held onto the saddle horn so I wouldn't fall off."
"Lady," the attendant said, "Indians don't use saddles".