Brain Teasers User Profile
Maja Holc
short ranking list

| | | |
| --- | --- | --- |
| 75. | Norie Buenavista | 171 |
| 76. | Rasoul Jafari | 171 |
| 77. | Maja Holc | 170 |
| 78. | rofe | 168 |
| 79. | Allen Douglas | 162 |
last 3 solved tasks
| | |
| --- | --- |
| Take off my skin - I won't cry, but you will! What am I? | |
| What flies without wings? | |
| Can you name the athletes by the picture? | |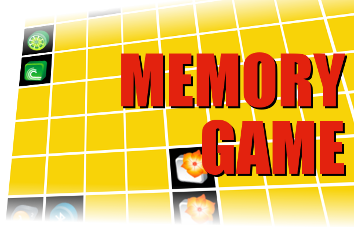 Martin Julian Buerger
Born 8 Apr 1903; died 1986 .American crystallographer and mineralogist who made significant contributions to the theory of finding the arrangement of atoms in crystals and devised or improved many of the standard methods, techniques, and instruments of modern crystal-structure analysis. In the 1930s, he revised the powder camera into its present form. He invented the precession method of x-ray diffraction analysis now commonly used for obtaining the unit cell and space group of a crystal. In 1952, the first counter diffractometer designed especially for measuring the intensities of the diffraction from single crystals was built in Buerger's laboratory, which in 1961 was converted into the first automated diffractometer. He wrote a number of books on crystallography.
Two sisters, one blonde and on...
Two sisters, one blonde and one brunette, inherit the family ranch. Unfortunately, after just a few years, they are in financial trouble. In order to keep the bank from repossessing the ranch, they need to purchase a bull so that they can breed their own stock. The brunette balances their checkbook, then takes their last $600 dollars out west to another ranch where a man has a prize bull for sale.
Upon leaving, she tells her sister, "When I get there, if I decide to buy the bull, I'll contact you to drive out after me and haul it home."
The brunette arrives at the man's ranch, inspects the bull, and decides she does want to buy it. The man tells her that he can sell it for $599, no less. After paying him, she drives to the nearest town to send her sister a telegram to tell her the news.
She walks into the telegraph office, and says, "I want to send a telegram to my sister telling her that I've bought a bull for our ranch. I need her to hitch the trailer to our pickup truck and drive out here so we can haul it home."
The telegraph operator explains that he'll be glad to help her, then adds, "It's just 99 cents a word."
Well, after paying for the bull, the brunette only has $1 left. She realizes that she'll only be able to send her sister one word.
After thinking for a few minutes, she nods, and says, "I want you to send her the word, 'comfortable.'"
The telegraph operator shakes his head. "How is she ever going to know that you want her to hitch the trailer to your pickup truck and drive out here to haul that bull back to your ranch if you send her the word, 'comfortable'?"
The brunette explains, "My sister's blonde. She'll read it very slow."