Brain Teasers User Profile
Elizabeth Waweru
short ranking list

| | | |
| --- | --- | --- |
| 221. | Cory Grafstein | 11 |
| 222. | Suman Karmakar | 11 |
| 223. | Elizabeth Waweru | 11 |
| 224. | jarod boudreau | 11 |
| 225. | Hannah Wanja | 11 |
last 3 solved tasks
| | |
| --- | --- |
| I love to dance and twist and prance, I shake my tail, as away I sail, wingless I fly into the sky. What am I? | |
| Sometimes I am loved, Usually by the young. Other times I am dreaded, Mostly by the old ones. I am hard to remember, Also hard to forget. And yet if you do, You'll make someone upset. I occur every day Everyone has to face me. Even if you don't want it To happen; embrace me. What am I? | |
| I am weightless, but you can see me. Put me in a bucket, and I'll make it lighter. What am I? | |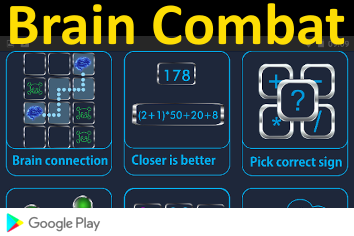 Edmund Ruffin
Died 18 Jun 1865 at age 71 (born 5 Jan 1794).The father of soil chemistry in the U.S., who showed how to restore fertility to depleted soil. Though without formal science education, Ruffin determined that the soil of southeast plantations that had been overused with single-crop production had become more acidic and unable to benefit from fertilizers. The remedy he published (1818) was the spreading of marl to neutralize the acidity. He went further by specifying effective methods of fertilizing, plowing and rotating crops to increase production of grains. He expanded his recommendations in book and journal article form, as well lecturing up to the 1850's. He then became an outspoken secessionist, and took his own life upon the South losing in the U.S. Civil War.
Stung by a bee
A woman taking golf lessons had just started her first round when she was stung by a bee. Distraught, she went back into the clubhouse and told her golf teacher about the incident.
"Where did it sting you?" he asked.
"Between the first and second hole," she replied.
He shook his head and said: "That's your problem right there. You had your feet too far apart!"