Brain Teasers User Profile
Elizabeth Waweru
short ranking list

| | | |
| --- | --- | --- |
| 189. | Ma C Ky | 11 |
| 190. | Cory Grafstein | 11 |
| 191. | Elizabeth Waweru | 11 |
| 192. | jarod boudreau | 11 |
| 193. | Hannah Wanja | 11 |
last 3 solved tasks
| | |
| --- | --- |
| I love to dance and twist and prance, I shake my tail, as away I sail, wingless I fly into the sky. What am I? | |
| Sometimes I am loved, Usually by the young. Other times I am dreaded, Mostly by the old ones. I am hard to remember, Also hard to forget. And yet if you do, You'll make someone upset. I occur every day Everyone has to face me. Even if you don't want it To happen; embrace me. What am I? | |
| I am weightless, but you can see me. Put me in a bucket, and I'll make it lighter. What am I? | |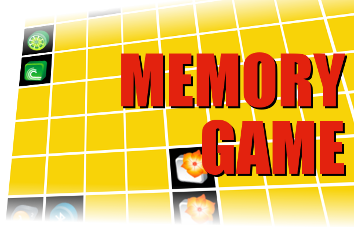 Ernest Brown
Died 22 Jul 1938 at age 71 (born 29 Nov 1866).Ernest (William) Brown was a British astronomer who devoted his career to the theory of the Moon's motion and constructing accurate lunar tables. His theory took account of "the gravitational action of every particle of matter which can have a sensible effect on the Moon's motion," some 1500 terms. He then determined the numerical values of the constants by analyzing 150 years of Greenwich observations, and computed tables accurate to 0.01 arcsec. After 30 years of work, Brown published his lunar tables Tables of the Motion of the Moon in 1919. In 1926 Brown published a paper in which he ascribed fluctuations in the Moon's motion to irregular changes in the Earth's period of rotation, which has subsequently proved correct.
A note from mom...
John, a well-to-do bachelor, invited his mother over for dinner one night. During the meal, Mom couldn't help notice how attractive and shapely the house keeper was, and wondered if there was more going on than meets the eye. John sensing what his mother was thinking said to her "I know what you're thinking, Mom, but I assure you my relationship with the house keeper is purely professional."
A week later, the house keeper told John that ever since his mother's visit a silver gravy ladle has been missing. John sent his mother a note which said, "Mom, I'm not saying you did take the gravy ladle, and I'm not saying you didn't, but the fact remains one has been missing since you were here".
A few days later he receives a note from his mother. "John: I'm not saying you sleep with your house keeper, nor am I saying you're not. But the fact remains that if she were sleeping in her own bed she would have found the gravy ladle by now. Love, Mom".