Brain Teasers User Profile
Megsy Blaze
short ranking list

| | | |
| --- | --- | --- |
| 59. | Allen Douglas | 162 |
| 60. | Дејан Марсенић | 162 |
| 61. | Megsy Blaze | 161 |
| 62. | M K | 138 |
| 63. | Kara Dorsey | 136 |
last 3 solved tasks
| | |
| --- | --- |
| Find the country and its capital city, using the move of a chess knight. First letter is U. Length of words in solution: 6,7,6. | |
| Look carefully the picture and guess the game name. | |
| I am a 7 letter word. Most humans want me. But they hate the first 4 letters of my name. If you get the 2nd, 3rd and 4th letter you are sick. The 5th, 6th and 7th is something with a charge. Who am I? | |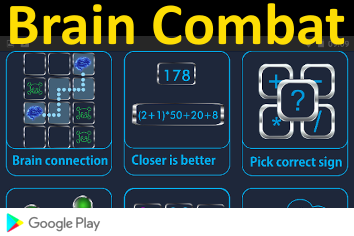 Max Mason
Died 23 Mar 1961 at age 83 (born 26 Oct 1877).American mathematical physicist, educator, and science administrator. During World War I he invented several devices for submarine detection - several generations of the Navy's "M," or multiple-tube, passive submarine sensors. This apparatus focused sound to ascertain its source. To determine the direction from which the sound came, the operator needed only to seek the maximum output on his earphones by turning a dial. The final device had a range of 3 miles. Mason's special interest and contributions lay in mathematics (differential equations, calculus of variations), physics (electromagnetic theory), invention (acoustical compensators, submarine-detection devices), and the administration of universities and foundations.
Fish trap
This fisherman goes to the river to check an illegal fish trap that he owns. He looks around to make sure there are no Fishing Inspectors about and proceeds to pull the fish trap out to check it.
An Inspector steps out of the bushes, "Ahha!" he said and the fisherman spun around and yelled "Shiiiit!". The Inspector, who wasn't expecting such a response said "Settle down, I'm the Fishing Inspector". "Thank God for that" said the fisherman, "I thought you were the bugger who owned this fish trap".