Brain Teasers User Profile
Nasrin 24 T
short ranking list

| | | |
| --- | --- | --- |
| 12. | Nílton Corrêa De Sousa | 3213 |
| 13. | Sanja Šabović | 3068 |
| 14. | Nasrin 24 T | 3040 |
| 15. | Eugenio G. F. de Kereki | 2810 |
| 16. | Roxana zavari | 2488 |
last 3 solved tasks
| | |
| --- | --- |
| The computer chose a secret code (sequence of 4 digits from 1 to 6). Your goal is to find that code. Black circles indicate the number of hits on the right spot. White circles indicate the number of hits on the wrong spot. | |
| The aim is to place the some numbers from the list (2, 3, 4, 5, 6, 7, 19, 20, 21, 59, 93) into the empty squares and squares marked with A, B an C. Sum of each row and column should be equal. All the numbers of the magic square must be different. Find values for A, B, and C. Solution is A-B*C. | |
| If 66aa4 - 439cb = aaa73 find number abc. Multiple solutions may exist. | |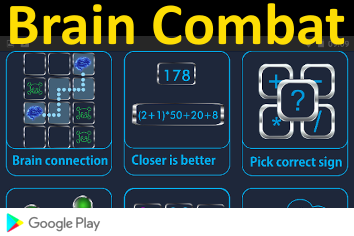 Max Abraham
Died 16 Nov 1922 at age 47 (born 26 Mar 1875).German physicist whose life work was almost all related to Maxwell's theory. The text he wrote was the standard work on electrodynamics in Germany for a long time. Throughout his life, he remained strongly opposed to Einstein's Theory of Relativity, objecting to its postulates which he felt were contrary to classical common sense. He further held that the experimental evidence did not support that theory. In 1902, he had developed a theory of the electron in which he held that an electron was a perfectly rigid sphere with a charge distributed evenly over its surface. He also believed in the ether theory, thought that future astronomical data would validate it, and thus relativity was not in fact a good description of the real world.
Belated confession
A man in Amsterdam felt that he needed to confess, so he went to his priest.
"Forgive me, Father, for I have sinned," he said. "During World War II, I hid a refugee in my attic."
"Well," said the priest. "That's not a sin."
"But I made him agree to pay me $20 for every week he stayed," the man explained.
"I admit that wasn't good, but you did it for a good cause," the priest replied.
"Oh, thank you, Father. That eases my mind," the man said. "I have one more question, though."
"What is that, my son?" the priest inquired.
"Do I have to tell him the war is over?"