Brain Teasers User Profile
Alyssa Wu
short ranking list

| | | |
| --- | --- | --- |
| 48. | ভাস্কৰ জ্যোতি | 196 |
| 49. | hung nguyen sy | 193 |
| 50. | Alyssa Wu | 192 |
| 51. | Anas Diab | 189 |
| 52. | Aleksandar Savic | 189 |
last 3 solved tasks
| | |
| --- | --- |
| Which number replaces the question mark? | |
| Can you find out how many matches are placed in the picture? | |
| Which number is missing? | |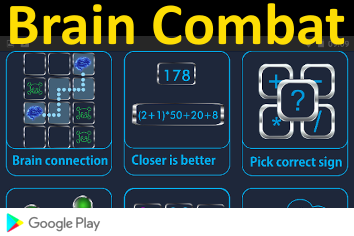 Rachel Carson
Born 27 May 1907; died 14 Apr 1964 at age 56. Rachel Louise Carson was an American marine biologist, conservationist and writer well known for her writings on environmental pollution and the natural history of the sea. Embedded within all of Carson's writing was the view that human beings were but one part of nature distinguished primarily by their power to alter it, in some cases irreversibly. Disturbed by the profligate use of synthetic chemical pesticides after World War II, Carson reluctantly changed her focus in order to warn the public about the long term effects of misusing pesticides. In her book, Silent Spring (1962), she challenged the practices of agricultural scientists and the government, and called for a change in the way humankind viewed the natural world.
Expensive Barbie!
A man was driving home from work one evening when he suddenly realized that it was his daughter's birthday and he hadn't yet bought her a gift.
So, the man rushed off to the nearest toy store and asked the sales clerk, "How much is that Barbie in the window?"
The sales clerk replied in a condescending tone, "Which Barbie? We have Barbie Goes to the Gym for $19.95, Barbie Goes to the Ball for $19.95, Barbie Goes Shopping for $19.95, Barbie Goes to the Beach for $19.95, Barbie Goes Nightclubbing for $19.95, and Divorce Barbie for $265.00."
The overwhelmed man asked, "Why is the Divorced Barbie $265.00 and all the others are only $19.95?"
"That's obvious!" said the sales clerk. "Divorce Barbie comes with Ken's house, Ken's car, Ken's boat, Ken's furniture..."