Brain Teasers User Profile
cutecuddles1
short ranking list

| | | |
| --- | --- | --- |
| 155. | Al De Souza | 16 |
| 156. | Dejan Đoša Čović | 16 |
| 157. | cutecuddles1 | 16 |
| 158. | RAJAYOGAN P | 16 |
| 159. | adhi kurniawan | 16 |
last 3 solved tasks
| | |
| --- | --- |
| Remove 6 letters from this sequence (ATTAECUKNIIINKG) to reveal a familiar English word. | |
| It runs and runs but can never flee. It is often watched, yet never sees. When long it brings boredom, When short it brings fear. What is it? | |
| Tom asked his Granny how old she was. Rather than giving him a straight answer, she replied: "I have 6 children, and there are 4 years between each one and the next. I had my first child (your Uncle Peter) when I was 19. Now the youngest one (Your Auntie Jane) is 19 herself. That's all I'm telling you!" How old is Tom's Granny? | |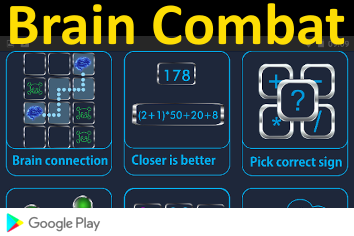 Edison patent
In 1876, Thomas A. Edison was issued three patents for "Duplex Telegraphs" (U.S. No. 178,221; -3). These were for "an Improvement in Duplex Telegraphs" which enable a transmitted signal be sent on the same wire that could be receiving a signal. In patent 178,222, Edison describes "A balanced battery is used for transmitting when the balance is disturbed. An electromagnet is used, through which both the received and transmitted pulsations pass, and the connections are made so that the action of the current sent is balanced, while that coming from the distant station is operative, to work a balanced relay and local circuit or sounder."
After spending a night at a ho...
After spending a night at a hotel with a prostitute, the politician took $300 out of his wallet and placed it on the dressing table.

"Thanks," she said. "But I only charge $20."

"Twenty bucks for the entire night?" the amazed politician replied. "You can't make a living on that."

"Oh, don't worry," the whore replied. "I do a little blackmail on the side!"