Brain Teasers User Profile
cutecuddles1
short ranking list

| | | |
| --- | --- | --- |
| 174. | Al De Souza | 16 |
| 175. | Dejan Đoša Čović | 16 |
| 176. | cutecuddles1 | 16 |
| 177. | RAJAYOGAN P | 16 |
| 178. | adhi kurniawan | 16 |
last 3 solved tasks
| | |
| --- | --- |
| Remove 6 letters from this sequence (ATTAECUKNIIINKG) to reveal a familiar English word. | |
| It runs and runs but can never flee. It is often watched, yet never sees. When long it brings boredom, When short it brings fear. What is it? | |
| Tom asked his Granny how old she was. Rather than giving him a straight answer, she replied: "I have 6 children, and there are 4 years between each one and the next. I had my first child (your Uncle Peter) when I was 19. Now the youngest one (Your Auntie Jane) is 19 herself. That's all I'm telling you!" How old is Tom's Granny? | |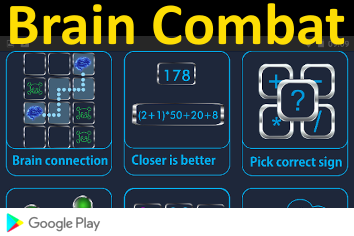 Emil Holub
Died 21 Feb 1902 at age 54 (born 7 Oct 1847).Czech naturalist who travelled extensively in south central Africa gathering varied and valuable natural history collections that he distributed to museums and schools throughout Europe.
What's with the nuts?
A guy goes into a bar. He's sitting on the stool, enjoying his drink when he hears, "You look great!" He looks around - there's nobody near him. He hears the voice again, "No really, you look terrific."
The guy looks around again. Nobody. He hears, "Is that a new shirt or something? Because you are absolutely glowing!" He then realizes that the voice is coming from a dish of nuts on the bar.
"Hey," the guy calls to the bartender, "What's with the nuts?"
"Oh," the bartender answers, "They're complimentary."