Brain Teasers User Profile
Hossein Saatian
short ranking list

| | | |
| --- | --- | --- |
| 200. | Mario Del Rosario | 8 |
| 201. | Adrian Rodriguez | 8 |
| 202. | Hossein Saatian | 7 |
| 203. | Samkarran Persad | 7 |
| 204. | Adam Saville | 7 |
last 3 solved tasks
| | |
| --- | --- |
| Find the next number in this series: 1, 8, 81, 1024, ...? | |
| Brendon has been hired to paint the numbers 1 through 100 on 100 apartments. How many times with he have to paint 8? | |
| Watch carefully and count the number of pencils in the image. | |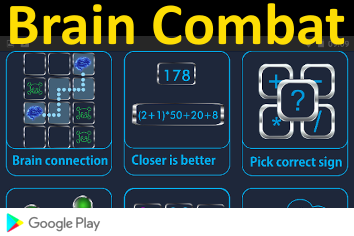 James S. Coleman
Died 25 Mar 1995 at age 68 (born 12 May 1926).James Samuel Coleman was an American sociologist who was a pioneer in mathematical sociology and whose studies strongly influenced education policy. In the early 1950s, he was as a chemical engineer with Eastman-Kodak Co. in Rochester, N.Y. He then changed direction, fascinated with sociology and social problems. In 1966, he presented a report to the U.S. Congress which concluded that poor black children did better academically in integrated, middle-class schools. His findings provided the sociological underpinnings for widespread busing of students to achieve racial balance in schools. In 1975, Coleman rescinded his support of busing, concluding that it had encouraged the deterioration of public schools by encouraging white flight to avoid integration.
The Crowded Store
It was the day of the big sale. Rumors of the sale (and some advertising in the local paper) were the main reason for the long line that formed by 8:30, the store's opening time, in front of the store.
A small man pushed his way to the front of the line, only to be pushed back, amid loud and colorful curses. On the man's second attempt, he was punched square in the jaw, and knocked around a bit, and then thrown to the end of the line again. As he got up the second time, he said to the person at the end of the line...
"That does it! If they hit me one more time, I won't open the store!"