Brain Teasers User Profile
Hossein Saatian
short ranking list

| | | |
| --- | --- | --- |
| 215. | Mario Del Rosario | 8 |
| 216. | Adrian Rodriguez | 8 |
| 217. | Hossein Saatian | 7 |
| 218. | Samkarran Persad | 7 |
| 219. | Adam Saville | 7 |
last 3 solved tasks
| | |
| --- | --- |
| Find the next number in this series: 1, 8, 81, 1024, ...? | |
| Brendon has been hired to paint the numbers 1 through 100 on 100 apartments. How many times with he have to paint 8? | |
| Watch carefully and count the number of pencils in the image. | |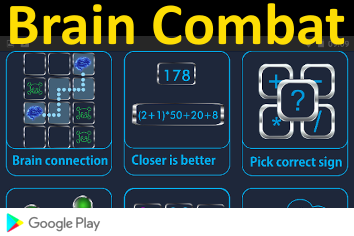 Grasshopper plague
In 1931, a swarm of grasshoppers descended over Iowa, Nebraska and South Dakota, destroying thousands of acres of crops. Those who experienced it said it was not an exaggeration to say they were so thick that you could scoop them up in a scoop shovel. Motor travellers had to roll down the windshield to keep them from raining in on their feet. The grasshoppers had eaten the corn down to the ground, leaving not a stalk standing. Because egg pods are laid in the soil, but susceptible to fungal diseases of wet soil, survival of eggs is best during dry years. Outbreaks are often related to periods of drought.
An Air Canada plane leaves...
An Air Canada plane leaves Toronto's Pearson Airport under the control of a Jewish captain; his co-pilot is Chinese.
It's the first time they've flown together and an awkward silence between the two seemed to indicate a mutual dislike.
Once they reach cruising altitude, the Jewish captain activates the auto-pilot, leans back in his seat, and mutters, 'I don't like Chinese.'
No rike Chinese?' asks the co-pilot, 'why not?' 'You people bombed Pearl Harbor, that's why!'
'No, no', the co-pilot protests, 'Chinese not bomb Peahl Hahbah! That Japanese, not Chinese."
Japanese, Chinese, Vietnamese …doesn't matter, you're all alike!'
There's a few minutes of silence.
'I no rike Jews!' the co-pilot suddenly announces.
'Oh yeah, why not?' asks the captain.
'Jews sink Titanic!' says the co-pilot.
'What? You're insane! Jews didn't sink the Titanic!' exclaims the captain, 'It was an iceberg!'
'Iceberg, Goldberg, Greenberg, Rosenberg, …no mattah …all fukin same.'