Brain Teasers User Profile
Hossein Saatian
short ranking list

| | | |
| --- | --- | --- |
| 285. | Srijegan Arulrajah | 8 |
| 286. | Sherly Clement | 8 |
| 287. | Hossein Saatian | 7 |
| 288. | Samkarran Persad | 7 |
| 289. | Adam Saville | 7 |
last 3 solved tasks
| | |
| --- | --- |
| Find the next number in this series: 1, 8, 81, 1024, ...? | |
| Brendon has been hired to paint the numbers 1 through 100 on 100 apartments. How many times with he have to paint 8? | |
| Watch carefully and count the number of pencils in the image. | |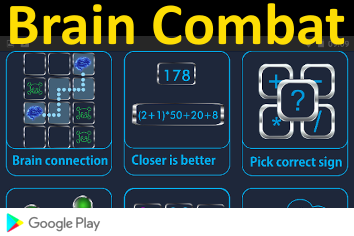 William Thomas Astbury
Born 25 Feb 1898; died 4 Jun 1961 at age 63. English physical biochemist who was the first to make use of X-ray diffraction patterns to study the structure of nucleic acids (1937). Astbury researched the method under Bragg for seven years, then investigated the structure of wool in both the stretched and unstretched forms. From the difference in the diffraction patterns, he began to try to work ot the structure of protein molecules. His preliminary determination of the structure of nucleic acids were, in fact, wrong - but it gave impetus to Pauling's work with proteins, and to Crick and Watson's study of DNA structure. His work, slowly decoding the nature of molecular structure of virtually the largest organic materials, fibrous and globular proteins, was valuable to both science and industry.
Checking out
A woman rushes into the foyer of a large hotel and sprints up to reception, she hammers on the bell.
Yes, says the receptionist irritably.

Excuse me, says the woman, but I'm in a frightful hurry, could you check me out, please?
The clerk stares at her, looks her up and down.Not bad, he smiles, not bad at all.