Brain Teasers User Profile
Marty Ray
short ranking list

| | | |
| --- | --- | --- |
| 395. | arman mobarak | 4 |
| 396. | Dejan Mratinković | 3 |
| 397. | Marty Ray | 3 |
| 398. | Fernando Rodriguez | 3 |
| 399. | Nicole McLaren | 3 |
last 3 solved tasks
| | |
| --- | --- |
| Guess the movie title | |
| Which number should replace the question mark? | |
| How much is 4x5? | |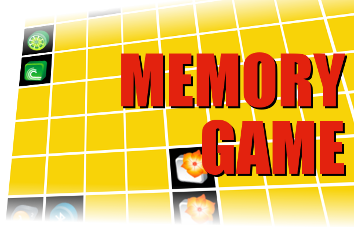 David Rittenhouse
Born 8 Apr 1732; died 26 Jun 1796 at age 64.American astronomer who was an early observer of the atmosphere of Venus. For observations for the transit of Venus on 3 Jun 1769, he constructed a high precision pendulum clock, an astronomical quadrant, an equal altitude instrument, and an astronomical transit. He was the first one in America to put spider web as cross-hairs in the focus of his telescope. He is generally credited with inventing the vernier compass and possibly the automatic needle lifter. He was professor of astronomy at the University of Pennsylvania. Benjamin Franklin consulted him on various occasions. For Thomas Jefferson he standardized the foot by pendulum measurements in a project to establish a decimal system of weights and measures.
A couple is in bed sleeping wh...
A couple is in bed sleeping when there's a rat-a-tat-tat on the door.
The husband rolls over and looks at the clock, and it's half past 3 in the morning." I'm not getting out of bed at this time," he thinks, and rolls over. Then, a louder knock follows. So he drags himself out of bed, goes downstairs, opens the door, and there's a man standing there. It didn't take the homeowner long to realize the man was drunk.
"Hi there," slurs the stranger, "Can you give me a push?" "No, get lost. It's half past three and I was in bed," says the man as he slams the door. He goes back up to bed and tell his wife what happened and she says, "That wasn't very nice of you. Remember that night we broke down in the pouring rain on the way to pick the kids up from the baby-sitter and you had to knock on that man's house to get us started again? What would have happened if he'd told us to get lost?"
"But the guy was drunk," says the husband.
"It doesn't matter," says the wife." He needs our help and it would be the Christian thing to help him." So the husband gets out of bed again, gets dressed, and goes downstairs.
He opens the door, and not being able to see the stranger anywhere,
He shouts, "Hey, do you still want a push?"
And he hears a voice cry out, "Yeah, please."
So, still being unable to see the stranger he shouts, "Where are you?" The drunk replies, "Over here, on the swing."