Brain Teasers User Profile
Marty Ray
short ranking list

| | | |
| --- | --- | --- |
| 274. | Olivera Jolovic | 4 |
| 275. | Dejan Mratinković | 3 |
| 276. | Marty Ray | 3 |
| 277. | Fernando Rodriguez | 3 |
| 278. | Nicole McLaren | 3 |
last 3 solved tasks
| | |
| --- | --- |
| Guess the movie title | |
| Which number should replace the question mark? | |
| How much is 4x5? | |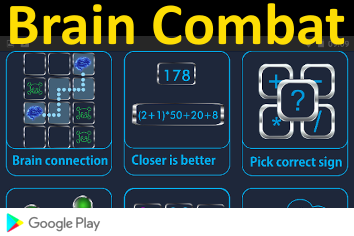 Gerard Kitchen O'Neill
Died 27 Apr 1992 at age 65 (born 6 Feb 1927).Gerard Kitchen O'Neill was an American physicist who invented the colliding-beam storage ring which increased the energy output of particle accelerators by utilizing beams of particles moving through a ring-shaped chamber in opposite directions. He constructed two storage rings at Stanford in 1959, and the technique soon was adopted for numerous high-energy installations. As a leading advocate of space colonization, he wrote in his book The High Frontier (1978), that space colonies could be the ultimate solution to such terrestrial problems as pollution, overpopulation, and the energy shortage. He designed a 1-km long sealed cylindrical space station to be built primarily of processed lunar materials and using solar energy. It would be capable of sustaining a human colony indefinitely in space between the Earth and the Moon.
Expensive Barbie!
A man was driving home from work one evening when he suddenly realized that it was his daughter's birthday and he hadn't yet bought her a gift.
So, the man rushed off to the nearest toy store and asked the sales clerk, "How much is that Barbie in the window?"
The sales clerk replied in a condescending tone, "Which Barbie? We have Barbie Goes to the Gym for $19.95, Barbie Goes to the Ball for $19.95, Barbie Goes Shopping for $19.95, Barbie Goes to the Beach for $19.95, Barbie Goes Nightclubbing for $19.95, and Divorce Barbie for $265.00."
The overwhelmed man asked, "Why is the Divorced Barbie $265.00 and all the others are only $19.95?"
"That's obvious!" said the sales clerk. "Divorce Barbie comes with Ken's house, Ken's car, Ken's boat, Ken's furniture..."