Brain Teasers User Profile
Marty Ray
short ranking list

| | | |
| --- | --- | --- |
| 291. | Archana Talkute | 4 |
| 292. | Dejan Mratinković | 3 |
| 293. | Marty Ray | 3 |
| 294. | Fernando Rodriguez | 3 |
| 295. | Nicole McLaren | 3 |
last 3 solved tasks
| | |
| --- | --- |
| Guess the movie title | |
| Which number should replace the question mark? | |
| How much is 4x5? | |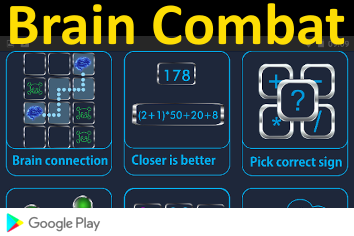 H. U. Sverdrup
Died 21 Aug 1957 at age 68 (born 15 Nov 1888).Harald Ulrik Sverdrup was a Norwegian meteorologist and oceanographer known for his studies of the physics, chemistry, and biology of the oceans. He explained the equatorial countercurrents and helped develop the method of predicting surf and breakers. As scientific director of Roald Amundsen's polar expedition on Maud (1918-1925), Sverdrup worked extensively on meteorology, magnetics, atmospheric electricity, physical oceanography, and tidal dynamics on the Siberian shelf, and even on the anthropology of Chukchi natives. In 1953, Sverdrup quantified the concept of "critical depth", explaining the onset of the spring phytoplankton bloom in newly stratified water columns.
Soldier Stands Guard

A new soldier was on sentry duty at the main gate. His orders were clear. No car was to enter unless it had a special sticker on the windshield. A big Army car came up with a general seated in the back. The sentry said, "Halt, who goes there?"
The chauffeur, a corporal, says, "General Wheeler."
"I'm sorry, I can't let you through. You've got to have a sticker on the windshield."
The general said, "Drive on!"
The sentry said, "Hold it! You really can't come through. I have orders to shoot if you try driving in without a sticker."
The general repeated, "I'm telling you, son, drive on!"
The sentry walked up to the rear window and said, "General, I'm new at this. Do I shoot you or the the driver?"