Brain Teasers User Profile
Fabian Gallegos
short ranking list

| | | |
| --- | --- | --- |
| 537. | 334 Gamer | 1 |
| 538. | Johnny Em | 1 |
| 539. | Fabian Gallegos | 1 |
| 540. | shrikant kharade | 1 |
| 541. | Dinesh tewatia | 1 |
last 3 solved tasks
| | |
| --- | --- |
| MATH PUZZLE: Can you replace the question mark with a number? | |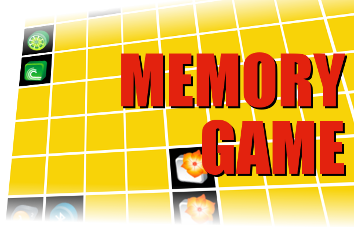 Thomas Chrowder Chamberlin
Died 15 Nov 1928 at age 85 (born 25 Sep 1843). American geologist known for his "planetesimal hypothesis". With Forest Ray Moulton in 1904, he proposed that the solar system formed after gas flares were ripped from the sun by the gravitational field of a passing star. The flares then condensed into "planetesimals," arrayed in a spiral extending from the sun, gradually accumulated material and became the planets we know today. From 1876, he was Wisconsin Geological Survey's chief geologist, moving to head the glacier division of the U.S. Geological Survey (1881). He was president of the University of Wisconsin (1887-92), and then for 26 years he was head of its geology department of the University of Chicago. He founded The Journal of Geology.
Fact or fiction?
Fact  or fiction (you make the  call):   
1.  Marriages  are made in heaven. But so again, are thunder and lightning.     
2.  After marriage, husband and wife become two sides of a coin… they can't face each  other, but, they still stay together.     
3.  Married  life is very frustrating.  In the first year  of marriage, the man speaks and the woman  listens.  In the second year, the woman speaks and the man listens. In the third year, they  both speak and the neighbours listen..     
4. When a  man opens the door of his car for his wife, you  canbe sure of one thing: either the car is new or the wife is.     
5.  Marriage is when a man and woman become as one. The trouble starts when they try to decide which  one.     
6.  Before  marriage, a man will lie awake all night  thinking about something she says. After marriage, he will fall asleep before she finish.     
7.  Every man wants a wife who is beautiful, understanding, economical, and a good cook. But the law allows only one wife.       
8.  They say when a man holds a woman's hand before  marriage, that is LOVE. After marriage, that is SELF DEFENSE.     
9.  A wife becomes a "SEX OBJECT" when every time the  husband asks for sex she objects!       
10.  Marriage is the only war where you get to sleep with the enemy.       
11.  There  are two  four-letter words that are offensive to men in marriage : "don't" and  "stop",  unless, they are used together ("don't stop").
12.  Marriage  is an institution where the man loses his Bachelor's Degree and the woman gets her Master's  Degree.
13.  In  marriage, a man can have words with his wife, but, a woman can have paragraphs with her  husband.
14.  Marriage is love. Love is blind. Therefore, marriage is an institution for the blind.
15.  There  are 3 stages of SEX in a married life: Tri-weekly, try weekly and try weakly.
16.  LOVE is a  long sweet dream; MARRIAGE is the alarm clock.
17.  When a newly married man looks happy, we know why. But, when a 10-year married man looks happy, we wonder why.
18.  Marriage is not a word. It is a sentence … a LIFE SENTENCE.