Brain Teasers User Profile
cutecuddles1aj
short ranking list

| | | |
| --- | --- | --- |
| 389. | Rangarajan Alwar | 3 |
| 390. | Tom Myleopards | 3 |
| 391. | cutecuddles1aj | 3 |
| 392. | Bob Jones | 3 |
| 393. | Violeta zivkovic | 3 |
last 3 solved tasks
| | |
| --- | --- |
| A is father of C and D is son of B. E is brother of A. If C is sister of D, how is B related to E? | |
| How many squares you can find? | |
| MATH PUZZLE: Can you replace the question mark with a number? | |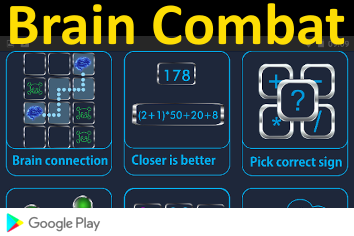 Sir Vivian Ernest Fuchs
Died 13 Nov 1999 at age 91 (born 11 Feb 1908).English geologist and explorer who initiated and led (with Sir Edmund Hillary) the Commonwealth Trans-Antarctic Expedition of 1957-58. In 1929 and 1930-31, Fuchs participated as a geologist on expeditions to East Greenland and the East African lakes. In 1958 Fuchs's 12-man party completed the first land journey across Antarctica in 99 days despite severe hardships, travelling 2,500 miles (4,000 kilometres) from the Filchner Ice Shelf to McMurdo Sound. Along the way a substantial scientific programme had been accomplished, including seismic soundings and a gravity traverse. The findings of the expedition confirmed earlier theories that a single continent exists beneath the Antarctic polar ice sheet.
A man and his dog walk into a...
A man and his dog walk into a bar. The man proclaims, "I'll bet you a round of drinks that my dog can talk."
Bartender: "Yeah! Sure ... go ahead."
Man: "What covers a house?"
Dog: "Roof!"
Man: "How does sandpaper feel?"
Dog: "Rough!"
Man: "Who was the greatest baseball player of all time?"
Dog: "Ruth!"
Man: "Pay up. I told you he could talk."
The bartender, annoyed at this point, throws both of them out the door.
Sitting on the sidewalk, the dog looks at the guy and says, "or is the greatest player Mantle?"