Brain Teasers User Profile
C J H
short ranking list

| | | |
| --- | --- | --- |
| 130. | Thien-Trang Nguyen | 27 |
| 131. | Nimish Mittal | 25 |
| 132. | C J H | 25 |
| 133. | Viktor Kiprono | 24 |
| 134. | Armimah Alwi | 24 |
last 3 solved tasks
| | |
| --- | --- |
| What has a head and a tail, but no body? | |
| If you were standing directly on the south pole facing north, which direction would you travel if you took one step backward? | |
| If you randomly choose one of the following answer to this question, what is your chance of getting it right? | |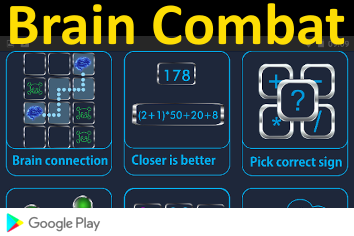 Frank Harold Spedding
Born 22 Oct 1902; died 15 Dec 1984 at age 82.American chemist who, during the 1940s and '50s, developed processes for reducing individual rare-earth elements to the metallic state at low cost, thereby making these substances available to industry at reasonable prices. Earlier, upon the discovery of nuclear fission in 1939, the U.S. government asked leading scientists to join in the development of nuclear energy. In 1942, Iowa State College's Frank H. Spedding, an expert in the chemistry of rare earths, agreed to set up the Ames portion of the Manhattan Project, resulting in an easy and inexpensive procedure to produce high quality uranium. Between 1942 and 1945, almost two million pounds of uranium was processed on campus, in the old Popcorn Laboratory.
A man who suffered from impote...
A man who suffered from impotence went to see a doctor. The doctor gave him a revolutionary new injection made from monkey glands, which worked perfectly. Nine months and two weeks later, his wife had a baby.
When the nurse came out of the delivery room with the news, he asked, "Is it a boy or a girl?"
"We won't know until we can get it down off the chandelier."