Brain Teasers User Profile
Fatima Jan
short ranking list

| | | |
| --- | --- | --- |
| 316. | Panagiotis K. | 5 |
| 317. | Dragan Milosevic | 5 |
| 318. | Fatima Jan | 5 |
| 319. | Tatjana Tanja Milosevic | 5 |
| 320. | Ahmed Ayob | 5 |
last 3 solved tasks
| | |
| --- | --- |
| MATH PUZZLE: Can you replace the question mark with a number? | |
| MATH PUZZLE: Can you replace the question mark with a number? | |
| MATH PUZZLE: Can you replace the question mark with a number? | |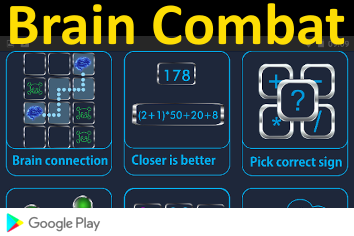 William Henry Burt
Born 22 Jan 1903; died 4 Dec 1987 at age 84.American zoologist and mammalogist who studied various aspects of mammalogy, including home range, territoriality, morphology, behavior, and evolution. The regions he studied in particular include Michigan (1940-48), the Great Lakes (1956), Sonora (1938-41) and El Salvador (1961). He also examined the effects of the new Mexican volcano Paricutin on the vertebrates in its vicinity (1961). His interest in mammals developed early, from observing activities of prairie dogs on the family farm. As early as 1927, he wrote about A Simple Live Trap for Small Mammals in early article, in the Journal of Mammalogy. This led to development of the live trap, now widely used by mammalogists worldwide. Of his several books, his book, Field Guide to the Mammals (first published 1952), has popularized mammal observation by the layman.
A couple is dressed and ready...
A couple is dressed and ready to go out for the evening. They phone for a cab, turn on a night light, cover their pet parakeet and put the cat out in the back yard.
The taxi arrives, and they open the front door to leave. Suddenly the cat they put out scoots back into the house. They don't want the cat shut in there because she always tries to eat the bird. The wife goes out to the taxi while the husband goes back in. The cat runs upstairs, with the man in hot pursuit.
The wife doesn't want the driver to know the house will be empty. She explains to the taxi driver that her husband will be out soon. "He's just going upstairs to say goodbye to my mother."
A few minutes later the husband gets into the cab.
"Sorry I took so long," he says, as they drive away. "Stupid hag was hiding under the bed. Had to poke her with a coat hanger to get her to come out! Then I had to wrap her in a blanket to keep her from scratching me. But it worked. I hauled her fat butt downstairs and threw her out into the back yard!
The cab driver hit a parked car.