Brain Teasers User Profile
saber zafarpoor
short ranking list

| | | |
| --- | --- | --- |
| 116. | Tôn Thất Minh Nhật | 35 |
| 117. | Lidija Duvnjak | 34 |
| 118. | saber zafarpoor | 34 |
| 119. | HOPE ABARANWOLU | 34 |
| 120. | Max S. | 33 |
last 3 solved tasks
| | |
| --- | --- |
| If 2+3=10, 8+4=96, 7+2=63, 6+5=66 then 9+5=? | |
| The computer chose a secret code (sequence of 4 digits from 1 to 6). Your goal is to find that code. Black circles indicate the number of hits on the right spot. White circles indicate the number of hits on the wrong spot. | |
| The computer chose a secret code (sequence of 4 digits from 1 to 6). Your goal is to find that code. Black circles indicate the number of hits on the right spot. White circles indicate the number of hits on the wrong spot. | |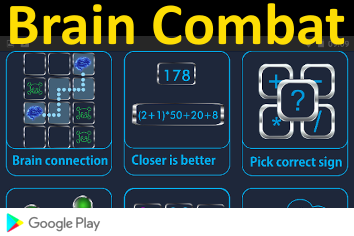 John Evershed
Died 17 Nov 1956 at age 92 (born 26 Feb 1864). English astronomer who discovered (1909) the Evershed effect - the horizontal motion of gases outward from the centres of sunspots. While photographing solar prominences and sunspot spectra, he noticed that many of the Fraunhofer lines in the sunspot spectra were shifted to the red. By showing that these were Doppler shifts, he proved the motion of the source gases. This discovery came to be known as the Evershed effect. He also gave his name to a spectroheliograph, the Evershed spectroscope. He had been introduced to workshop skills in his youth by his elder brother, Sydney Evershed. John made optical instruments reflecting his budding interest in astronomy. Sydney went on to a career with electrical devices.
One Sunday a pastor told the c...
One Sunday a pastor told the congregation that the church needed some extra money and asked the people to prayerfully consider giving a little extra in the offering plate. He said that whoever gave the most would be able to pick out three hymns.
After the offering plates were passed, the pastor glanced down and noticed that someone had placed a $1,000 bill in offering. He was so excited that he immediately shared his joy with his congregation and said he'd like to personally thank the person who placed the money in the plate.
A very quiet, elderly and saintly lady all the way in the back shyly raised her hand. The pastor asked her to come to the front. Slowly she made her way to the pastor. He told her how wonderful it was that she gave so much and in thanksgiving asked her to pick out three hymns.
Her eyes brightened as she looked over the congregation, pointed to the three handsomest men in the building and said, "I'll take him and him and him."