Brain Teasers User Profile
saber zafarpoor
short ranking list

| | | |
| --- | --- | --- |
| 140. | Watermelon Cat | 35 |
| 141. | Tôn Thất Minh Nhật | 35 |
| 142. | saber zafarpoor | 34 |
| 143. | HOPE ABARANWOLU | 34 |
| 144. | Max S. | 33 |
last 3 solved tasks
| | |
| --- | --- |
| If 2+3=10, 8+4=96, 7+2=63, 6+5=66 then 9+5=? | |
| The computer chose a secret code (sequence of 4 digits from 1 to 6). Your goal is to find that code. Black circles indicate the number of hits on the right spot. White circles indicate the number of hits on the wrong spot. | |
| The computer chose a secret code (sequence of 4 digits from 1 to 6). Your goal is to find that code. Black circles indicate the number of hits on the right spot. White circles indicate the number of hits on the wrong spot. | |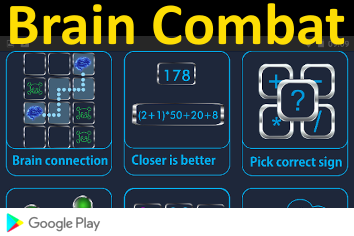 Max Ferdinand Perutz
Born 19 May 1914; died 6 Feb 2002 at age 87. Austrian-British biochemist who shared the 1962 Nobel Prize for Chemistry for his X-ray diffraction analysis of the structure of haemoglobin, the protein that transports oxygen from the lungs to the tissues via blood cells. He identified that haemoglobin is constructed of four protein chains wound together, and that the molecule changes shape when oxygen is added. Perutz was also interested in studying glaciers, making measurements which were the first to show different rates of flow in different parts of the same glacier.
Doc, you've got to help my husband...
"Doc, you've got to help my husband," a farmer's wife said frantically. "He thinks he's a racehorse. He wants to live in a stable; he walks on all fours and he even eats hay."
"I'm sure I can cure him," the doctor replied, "but it'll be very costly."
"Oh, money's no object," she responded. "He's already won two races."