Brain Teasers User Profile
Michael Dixon
short ranking list

| | | |
| --- | --- | --- |
| 203. | Samkarran Persad | 7 |
| 204. | Adam Saville | 7 |
| 205. | Michael Dixon | 7 |
| 206. | Trần Triệu Tân | 7 |
| 207. | Cường Nguyễn | 7 |
last 3 solved tasks
| | |
| --- | --- |
| If SHARP is coded as 58034 and PUSH as 4658, then what will be the code for RUSH? | |
| Here is a picture of a typical classroom with the children and their teacher, there are some related words hidden in the picture. Find 1 of 6 Words Hidden in the Picture. | |
| How much is 4x5? | |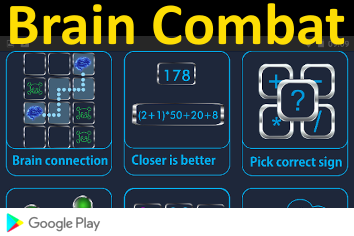 (Henry Charles) Fleeming Jenkin
Born 25 Mar 1833; died 12 Jun 1885 at age 52.British engineer noted for his work in establishing units of electrical measurement. After earning an M.A. (1851), he worked for the next 10 years with engineering firms engaged in the design and manufacture of submarine telegraph cables and equipment for laying them. In 1861 his friend William Thomson (later Lord Kelvin) procured Jenkin's appointment as reporter for the Committee of Electrical Standards of the British Association for the Advancement of Science. He helped compile and publish reports that established the ohm as the absolute unit of electrical resistance and described methods for precise resistance measurements.
One wish
A man walking along a California beach was deep in prayer. All of a sudden, he said out loud, "Lord, grant me one wish."
Suddenly the sky clouded above his head and in a booming voice, the Lord said, "Because you have TRIED to be faithful to me in all ways, I will grant you one wish."
The man said, "Build a bridge to Hawaii, so I can drive over anytime I want to."
The Lord said, "Your request is very materialistic. Think of the logistics of that kind of undertaking. The supports required to reach the bottom of the Pacific! The concrete and steel it would take! I can do it, but is hard for me to justify your desire for worldly things. Take a little more time and think of another wish. A wish you think would honor and glorify me."
The man thought about it for a long time. Finally, he said, "Lord, I wish that I could understand women. I want to know how they feel inside, what they are thinking when they give me the silent treatment, why they cry, what they mean when they say 'nothing,' and how I can make a woman truly happy."
After a few minutes, God said, "You want two lanes or four on that bridge?"