Brain Teasers User Profile
shrikant kharade
short ranking list

| | | |
| --- | --- | --- |
| 564. | Johnny Em | 1 |
| 565. | Fabian Gallegos | 1 |
| 566. | shrikant kharade | 1 |
| 567. | Dinesh tewatia | 1 |
| 568. | Richard Colicchio | 1 |
last 3 solved tasks
| | |
| --- | --- |
| MATH PUZZLE: Can you replace the question mark with a number? | |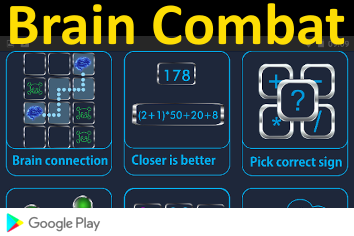 Candian patent No.1
In 1869, the Canadian patent No. 1 was issued to W. Hamilton. According to the Canadian Intellectual Property Office, the first Canadian patent, issued before the present number series, "was granted in 1791 by the Governor General in Council to Angus MacDonnel, a Scottish soldier garrisoned at Quebec City, and to Samuel Hopkins, a Vermonter, for processes to make potash and soap from wood ash." Hopkins also was granted the first U.S. patent by George Washington, dated 31 July 1790 for an improvement "in the making Pot ash and Pearl ash by a new Apparatus and Process."
The New Flight Atten
A pilot got on the loudspeaker shortly after takeoff and said to the passengers, "Folks, welcome aboard flight seven eighty-nine to Cleveland. We'll be flying at thirty-five-thousand feet, and expect to land in an hour and a half. Just sit back, relax, and enjoy the flight."
Forgetting to turn off the microphone, he turned to his co-pilot, yawned, and said, "Why don't you take over for a while? I'm going to take me a big healthy shit, and then I'm gonna shag the brains outta that new blonde flight attendant."
His announcement went over the whole plane. The pretty blonde flight attendant heard this and exclaimed, "Oh my God!" and started running towards the cockpit.
An old lady sitting in an aisle seat stopped her and said, "Relax honey, he's gotta take a shit first."