Brain Teasers User Profile
Anish Karki
short ranking list

| | | |
| --- | --- | --- |
| 318. | יוסף שעשוע | 6 |
| 319. | Thienphuc Gaming | 6 |
| 320. | Anish Karki | 6 |
| 321. | Ordinacija Aleksic | 5 |
| 322. | s.n.d.rishita chintapalli | 5 |
last 3 solved tasks
| | |
| --- | --- |
| NUMBERMANIA: Calculate the number 6942 using numbers [8, 5, 3, 7, 19, 524] and basic arithmetic operations (+, -, *, /). Each of the numbers can be used only once. | |
| NUMBERMANIA: Calculate the number 1951 using numbers [5, 2, 1, 4, 26, 279] and basic arithmetic operations (+, -, *, /). Each of the numbers can be used only once. | |
| If 50174 + ca054 = 14aaab find number abc. Multiple solutions may exist. | |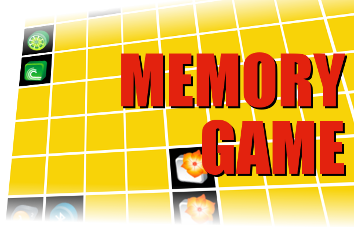 Jean Dausset
Born 19 Oct 1916.French hematologist and immunologist whose studies of the genetic basis of the immunological reaction earned him a share (with George Snell and Baruj Benacerraf) of the 1980 Nobel Prize for Physiology or Medicine. In 1952, he discovered that people who receive repeated blood transfusions can develop antibodies to the blood. Dausset correctly hypothesized that a specific genetic variation among people accounted for the different levels of reaction. This discovery led to the use of simple blood tests to determine whether a prospective donor and patient are a good match for an organ transplant. Since that time, he has retained a constant interest in the immunogenetics of blood cells.
A doctor wanted to get off wor...
A doctor wanted to get off work and go fishing, so he approached his assistant. "Murphy, I am going fishing tomorrow and don't want to close the clinic. I want you to take care of the clinic and take care of all me patients."
"Yes, sir!" answers Murphy.
The doctor goes fishing and returns the following day and asks: "So, Murphy, how was your day?"
Murphy told him that he took care of three patients... "The first one had a headache so he did...So I gave him Paracetamol."
"Very good, Murphy lad, and the second one?" asks the doctor.
"The second one had indigestion and I gave him Gaviscon," says Murphy.
"Great! You're good at this and what about the third one?" asks the doctor.
"Sir, I was sitting here and suddenly the door flies open and a young gorgeous woman bursts in. Like a bolt outta the blue, she tears off her clothes, taking off everyting including her bra and her panties and lies down on the table, spreading her legs and shouts: 'HELP ME! For five years I have not seen any man!'"
"Oh my... What did you do?" asks the doctor.
"I put drops in her eyes."