Brain Teasers User Profile
wrath sas
short ranking list

| | | |
| --- | --- | --- |
| 333. | Austin Tsui | 4 |
| 334. | Patrick Maher | 4 |
| 335. | wrath sas | 4 |
| 336. | Dick Hurtzbad | 4 |
| 337. | Jolana J | 4 |
last 3 solved tasks
| | |
| --- | --- |
| Which number should replace the question mark? Author: Sumbul Azeem | |
| Which number should replace the question mark? | |
| How much is 4x5? | |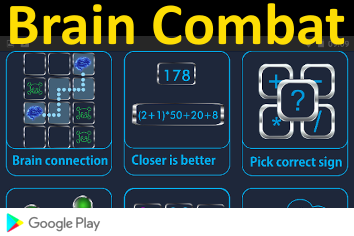 Alfred Henry Sturtevant
Born 21 Nov 1891; died 5 Apr 1970 at age 78. American geneticist who developed (1913) a technique for mapping the location of specific genes of the chromosomes in the fruit fly Drosophila. Sturtevant's method for "chromosome mapping", relies on the analysis of groups of linked genes. His paper, published in 1913, described the location of six sex-linked genes as deduced by the way in which they associate with each other: it is one of the classic papers in genetics. Sturtevant later discovered the so-called 'position effect', in which the expression of a gene depends on its position in relation to other genes. He also demonstrated that crossing over between chromosomes is prevented in regions where a part of the chromosome material is inserted the wrong way round.
Charged For Speeding
A man was speeding down a Alabama highway, feeling secure in a gaggle of cars all traveling at the same speed. However, as they passed a speed trap, he got nailed with an infrared speed detector and was pulled over.
The officer handed him the citation, received his signature and was about to walk away when the man asked, "Officer, I know I was speeding, but I don't think it's fair - there were plenty of other cars around me who were going just as fast, so why did I get the ticket?"
"Ever go a fishin'?" the policeman suddenly asked the man.
"Ummm, yeah..." the startled man replied.
The officer grinned and added, "Did you ever catch 'em all?"