Brain Teasers User Profile
Vojtěch Širůček
short ranking list

| | | |
| --- | --- | --- |
| 184. | Mohammad H. Pourfard | 18 |
| 185. | stormxeron | 18 |
| 186. | Vojtěch Širůček | 18 |
| 187. | Peca Nikolic | 18 |
| 188. | Art Dexter Antipado | 18 |
last 3 solved tasks
| | |
| --- | --- |
| Look carefully the picture and guess the game name. | |
| Can you find out how many matches are placed in the picture? | |
| There are 6 words hidden in the picture, can you find 1 of 6? | |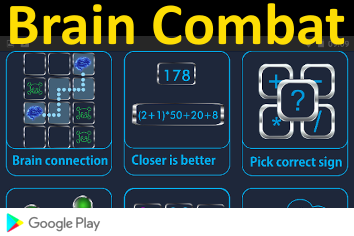 U.S.S. Nautilus, first nuclear submarine launched
In 1954, the first atomic submarine, the U.S.S. Nautilus, was launched at Groton, Connecticut. It was commissioned later in the year, on 30 Sep 1954. Its nuclear propulsion system was a landmark in the history of naval engineering and submersible craft. All vessels previously known as "submarines" were in fact only submersible craft. Because of the nuclear power plant, the Nautilus could stay submerged for months at a time, unlike diesel-fueled subs, whose engines required vast amounts of oxygen. Nautilus demonstrated her capabilities in 1958 when she sailed beneath the Arctic icepack to the North Pole. Scores of nuclear submarines followed Nautilus, replacing the nation's diesel boat fleet. After patrolling the seas until 1980, the Nautilus returned to Groton as a museum.
Dolly Parton and Queen Elizabe
Dolly Parton and Queen Elizabeth went to the Pearly Gates on the same day.
They both met with an Angel to find out if they would be admitted to Heaven.
The angel said "Unfortunately, there's only one space in Heaven today so I must decide which one of you will be admitted."
The Angel asked Dolly if there was some particular reason why she should go to Heaven. Dolly took off her top and said, "Look at these, they're the most perfect breasts God ever created and I'm sure it will please God to be able to see them every day, for eternity."
The Angel thanked Dolly, and asked Her Majesty, Queen Elizabeth the same question.
The Queen walked over to a toilet, pulled the lever and flushes it without saying a word.
The Angel immediately said, "OK, your Majesty, you may go into Heaven."
Dolly was outraged and asked, "What was that all about? I showed you two of God's own perfect creations and you turned me down. She simply flushed a commode and she got admitted to Heaven! Would you explain that to me?
"Sorry, Dolly," said the Angel, "but even in Heaven, a royal flush beats a pair - no matter how big they are."