Brain Teasers User Profile
jarod boudreau
short ranking list

| | | |
| --- | --- | --- |
| 234. | Suman Karmakar | 11 |
| 235. | Elizabeth Waweru | 11 |
| 236. | jarod boudreau | 11 |
| 237. | Hannah Wanja | 11 |
| 238. | Billy Chia | 11 |
last 3 solved tasks
| | |
| --- | --- |
| MATH PUZZLE: Can you replace the question mark with a number? | |
| MATH PUZZLE: Can you replace the question mark with a number? | |
| There was a shipwreck at sea and Doug, Steve, and Phil got washed ashore on a small, isolated island. They were exhausted and fell asleep on the beach. Doug woke up and saw a box of bananas had washed ashore. He ate 1/3 of bananas and went back to sleep. Steve woke up and also ate 1/3 of what was left of the bananas, and went back to sleep. Next, Phil woke up and assuming no one had eaten the bananas, ate only 1/3 of what was left. When he was finished, there were only 8 bananas left. Can you guess how many bananas were in the box? | |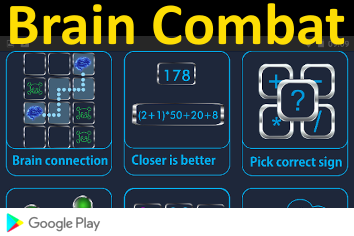 Niels Bohr
Died 18 Nov 1962 at age 77 (born 7 Oct 1885). Niels Henrik David Bohr was a Danish physicist who was thefirstto apply the quantum theory, which restricts the energy of a system to certain discrete values, to the problem of atomic and molecular structure. For this work he received the Nobel Prize for Physics in 1922. He developed the so-called Bohr theory of the atom and liquid model of the nucleus. Bohr was of Jewish origin and when the Nazis occupied Denmark he escaped in 1943 to Sweden on a fishing boat. From there he was flown to England where he began to work on the project to make a nuclear fission bomb. After a few months he went with the British research team to Los Alamos in the USA where they continued work on the project.
A duck walks into a Dairy
A duck walks into a dairy and says
"Give me some chapstick, put it on my bill!"
But the cash register attendee doesn't speak English and cannot understand him.
He does, however, question whether his God is punishing him because as all people know, Ducks cannot speak, however, this hallucination must be punishment for a horrid misdeed.
The employee breaks down into tears and begins reciting prayer.
The duck, slightly miffed, walks out, pondering why he'd need chapstick anyway, since he has no lips... heh heh heh