Brain Teasers User Profile
jarod boudreau
short ranking list

| | | |
| --- | --- | --- |
| 212. | Suman Karmakar | 11 |
| 213. | Elizabeth Waweru | 11 |
| 214. | jarod boudreau | 11 |
| 215. | Hannah Wanja | 11 |
| 216. | Billy Chia | 11 |
last 3 solved tasks
| | |
| --- | --- |
| MATH PUZZLE: Can you replace the question mark with a number? | |
| MATH PUZZLE: Can you replace the question mark with a number? | |
| There was a shipwreck at sea and Doug, Steve, and Phil got washed ashore on a small, isolated island. They were exhausted and fell asleep on the beach. Doug woke up and saw a box of bananas had washed ashore. He ate 1/3 of bananas and went back to sleep. Steve woke up and also ate 1/3 of what was left of the bananas, and went back to sleep. Next, Phil woke up and assuming no one had eaten the bananas, ate only 1/3 of what was left. When he was finished, there were only 8 bananas left. Can you guess how many bananas were in the box? | |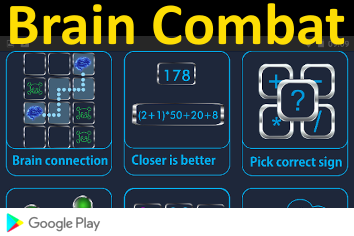 Amadeus William Grabau
Died 20 Mar 1946 at age 76 (born 9 Jan 1870). American geologist and palaeontologist known for his work on world stratigraphic deposits and the deciphering of Earth history. In 1899, he published an early work that studied the environment of old sedimentary rocks in light of knowledge of the conditions of life among modern organisms, The Relations of Marine Bionomy to Stratigraphy*, which was a step toward the development of paleoecology. For more than a quarter of a century, he worked on the geologic survey of China. In 1940, he developed a theory of rhythms in the growth of the Earth's crust, and of repetitions in mountain building. He died in China and was buried there.*Ref.: Bulletin of Buffalo Society of Natural Sciences, 6 no. 4 (September 1899): 319-356.
A man was walking down the bea...
A man was walking down the beach when he noticed a cave. He walked in and looked around only to discover a magic lamp buried in the sand.
He rubbed it and a genie came out and said, " You may have 3 wishes but whatever u wish for all the lawyers in the world will get double." The man agreed and said, " i want a million dollers." He got that and the lawyers got 2 million.
Next he said, " i want a ferrari." So he got one and all the lawyers got 2. Next, being his last wish, he took a minute and thought about it carefully.
Finnally he said," Well i've allways wanted to give a kidney."