Brain Teasers User Profile
Violeta zivkovic
short ranking list

| | | |
| --- | --- | --- |
| 416. | cutecuddles1aj | 3 |
| 417. | Bob Jones | 3 |
| 418. | Violeta zivkovic | 3 |
| 419. | Michael Shawsenna | 3 |
| 420. | Ine Troelstra | 3 |
last 3 solved tasks
| | |
| --- | --- |
| MATH PUZZLE: Can you replace the question mark with a number? | |
| There are 6 words hidden in the picture, can you find 1 of 6? | |
| MATH PUZZLE: Can you replace the question mark with a number? | |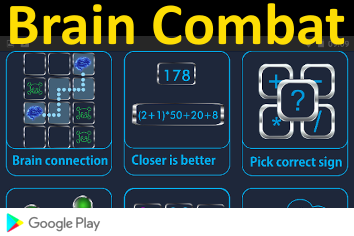 Josef Leopold Auenbrugger
Born 19 Nov 1722; died 17 May 1809 at age 86. Austrian physician who devised the diagnostic technique of percussion (the art of striking a surface part of the body with short, sharp taps to diagnose the condition of the parts beneath the sound). With this technique, he could estimate the amount of fluid in a patient's chest and the size of his/her heart. (As a boy he had tapped the wine barrels in his father's cellar to find how full they were.) After seven years of investigation, he published the method in Inventum Novum (1761), though his technique did not gain recognition and acceptance until years after his death. When a translator republished the work in French (1808) the method gained acceptance around the world, and through time to the present as a fundamental diagnostic procedure.
Water and Whiskey
A professor of chemistry wanted to teach his 5th grade class a lesson about the evils of liquor, so he produced an experiment that involved a glass of water, a glass of whiskey, and two worms.
"Now, class, closely observe the worms," said the professor while putting a worm into the water.
The worm in the water writhed about, happy as a worm in water could be. He then put the second worm into the whiskey. It curled up and writhed about painfully, then quickly sank to the bottom, dead as a doornail.
"Now, what lesson can we learn from this experiment?" the professor asked.
Johnny, who naturally sits in back, raised his hand and wisely, responded confidently, "Drink whiskey and you won't get worms."