Brain Teasers User Profile
Victor Vega
short ranking list

| | | |
| --- | --- | --- |
| 347. | Richard Dewey | 5 |
| 348. | WAGNER DOS SANTOS RIBEIRO ABREU | 5 |
| 349. | Victor Vega | 5 |
| 350. | Fazzy | 5 |
| 351. | Greg Wilson | 5 |
last 3 solved tasks
| | |
| --- | --- |
| Look carefully the picture and guess the game name. | |
| I grow up super tall. When I die, I give a mighty fall. What am I? | |
| I'm green and I'm paper. I make people rob me, I can be your birthday present. I make you famous and without me, you're nothing. What am I? | |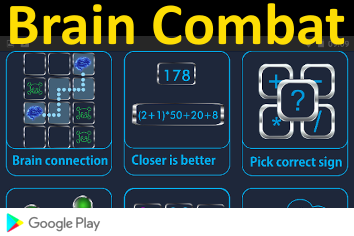 Walter H. Zinn
Born 10 Dec 1906; died 14 Feb 2000 at age 93.Walter Henry Zinn was a Canadian-American nuclear physicist who contributed to the U.S. atomic bomb project during World War II and to the development of the nuclear reactor. He collaborated with Leo Szilard, investigating atomic fission. In 1939, they demonstrated that uranium underwent fission when bombarded with neutrons and that part of the mass was converted into energy (given by E = mc²). This work led him into research into the construction of the atomic bomb during WW II. After the war Zinn started the design of an atomic reactor and, in 1951, he built the first breeder reactor. In a breeder reactor, the core is surrounded by a "blanket"of uranium-238 and neutrons from the core convert this into plutonium-239, which can also be used as a fission fuel.
No one else sees life through your eyes
Don't let anyone invalidate or minimize how you feel. If you feel something, you feel it and it's real to you. Nothing anyone says has the power to invalidate that, ever. No one else lives in your body. No one else sees life through your eyes. No one else has lived through your experiences. And so, no one else has the right to dictate or judge how you feel. Your feelings are important and you deserve to be heard. They are inherently valid and they matter. Don't let anyone make you believe otherwise.