Brain Teasers User Profile
Roger Wang
short ranking list

| | | |
| --- | --- | --- |
| 335. | Luke Herlihy | 5 |
| 336. | ATHARVA ROCKS | 5 |
| 337. | Roger Wang | 5 |
| 338. | Richard Dewey | 5 |
| 339. | WAGNER DOS SANTOS RIBEIRO ABREU | 5 |
last 3 solved tasks
| | |
| --- | --- |
| Find the country and its capital city, using the move of a chess knight. First letter is S. Length of words in solution: 5,4. | |
| The computer chose a secret code (sequence of 4 digits from 1 to 6). Your goal is to find that code. Black circles indicate the number of hits on the right spot. White circles indicate the number of hits on the wrong spot. | |
| The computer chose a secret code (sequence of 4 digits from 1 to 6). Your goal is to find that code. Black circles indicate the number of hits on the right spot. White circles indicate the number of hits on the wrong spot. | |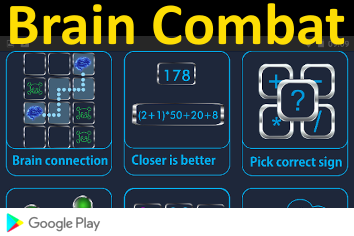 William King Gregory
Born 19 May 1876; died 29 Dec 1970 at age 94. American palaeontologist who specialized in anatomy and particularly in dentition (the development of teeth), in fish and mammals. In 1899, he was invited by Dr. Henry Fairfield Osborn and joined the staff of the American Museum of Natural History, New York. Over the years Dr. Gregory planned and supervised a number of exhibitions for the museum. These included one on men of the Stone Age, completing the Hall of Fishes of the World, and one on anatomy that illustrated the evidence of man's origin from lower members of the order of primates. He published extensively during five decades. His books includeOur Face From Fish to Man (1929) and Evolution Emerging (1951).
On July 20, 1969, As Commander...
On July 20, 1969, As Commander Of The Apollo 11 Lunar Module, NeilArmstrong Was The First Person To Set Foot On The Moon.
His First Words After Stepping On The Moon, "that's One Small Step ForMan, One Giant Leap For Mankind," Were Televised To Earth And Heard ByMillions.
But Just Before He Reentered The Lander, He Made The Enigmatic Remark"good Luck, Mr. Gorsky."
Many People At Nasa Though It Was A Casual Remark Concerning Some RivalSoviet Cosmonaut.
However, Upon Checking, There Was No Gorsky In Either The Russian OrAmerican Space Programs.
Over The Years Many People Questioned Armstrong As To What The "goodLuck, Mr. Gorsky... Statement Meant, But Armstrong Always Just Smiled.
On July 5, 1995, In Tampa Bay , Florida , While Answering QuestionsFollowing A Speech, A Reporter Brought Up The 26-year-old Question ToArmstrong. This Time He Finally Responded.
Mr. Gorsky Had Died, So Neil Armstrong Felt He Could Answer The Question.
In 1938 When He Was A Kid In A Small Mid-west Town , He Was PlayingBaseball With A Friend In The Backyard.
His Friend Hit The Ball, Which Landed In His Neighbor's Yard By TheBedroom Windows.
His Neighbors Were Mr. And Mrs. Gorsky.
As He Leaned Down To Pick Up The Ball, Young Armstrong Heard Mrs. GorskyShouting At Mr. Gorsky.
"Sex! You Want Sex?! You'll Get Sex When The Kid Next Door Walks On TheMoon!"