Brain Teasers User Profile
Roger Wang
short ranking list

| | | |
| --- | --- | --- |
| 344. | Luke Herlihy | 5 |
| 345. | ATHARVA ROCKS | 5 |
| 346. | Roger Wang | 5 |
| 347. | Richard Dewey | 5 |
| 348. | WAGNER DOS SANTOS RIBEIRO ABREU | 5 |
last 3 solved tasks
| | |
| --- | --- |
| Find the country and its capital city, using the move of a chess knight. First letter is S. Length of words in solution: 5,4. | |
| The computer chose a secret code (sequence of 4 digits from 1 to 6). Your goal is to find that code. Black circles indicate the number of hits on the right spot. White circles indicate the number of hits on the wrong spot. | |
| The computer chose a secret code (sequence of 4 digits from 1 to 6). Your goal is to find that code. Black circles indicate the number of hits on the right spot. White circles indicate the number of hits on the wrong spot. | |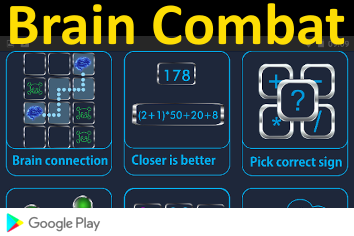 Sir Benjamin Collins Brodie
Died 21 Oct 1862 at age 79 (born 8 Jun 1783).(1st Baronet) British physiologist and surgeon whose name is applied to certain diseases of the bones and joints. As one of the outstanding surgeons of 19th-century London, he opposed the prevailing practice of indiscriminate amputation, always trying to save the limb instead. He pioneered the surgery of varicose veins. In 1814, he described synovitis in the knee joint. In his book Pathological and Surgical Observations on the Diseases of the Joints (1818), he traced the beginnings of disease in the different tissues that form a joint and to give an exact value to the symptom of pain as evidence of organic disease. This work led to conservative measures in the treatment of diseases of the joints, with a consequent reduction in the number of amputations and the saving of many limbs and lives. In 1843 a tuberculous abscess in the head of the tibia, Brodie's abscess. He lectured on hysterical pain. Brodie's knee came to refer to a condition of stiff knees frequently observed in hysterical patients. From research with animals, he disproved the chemical theory of animal heat, which held that respiration was the immediate source of heat production.
One night, as a couple lay ...
One night, as a couple lay down for bed, the husband gently tapped his wife on the shoulder and started rubbing her arm. His wife turned over and said, "I'm sorry honey, I've got a gynecologist appointment tomorrow and I want to stay fresh." Her husband, rejected, turned over and tried to sleep. A few minutes later, he rolled back over and tapped his wife again. This time he whispered in her ear, "Do you have a dentist appointment tomorrow too?"