Brain Teasers User Profile
Jolana J
short ranking list

| | | |
| --- | --- | --- |
| 259. | wrath sas | 4 |
| 260. | Dick Hurtzbad | 4 |
| 261. | Jolana J | 4 |
| 262. | Ulrike Harvey | 4 |
| 263. | Dave Edmonds | 4 |
last 3 solved tasks
| | |
| --- | --- |
| MATH PUZZLE: Can you replace the question mark with a number? | |
| MATH PUZZLE: Can you replace the question mark with a number? | |
| MATH PUZZLE: Can you replace the question mark with a number? | |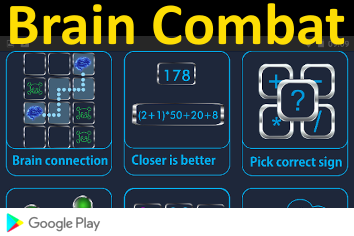 Philip Hauge Abelson
Born 27 Apr 1913; died 1 Aug 2004 at age 91. American physical chemist who proposed the gas diffusion process for separating uranium-235 from uranium-238 which was essential to the development of the atomic bomb. In collaboration with the U.S. physicist Edwin M. McMillan, he discovered a new element, later named neptunium, produced by irradiating uranium with neutrons. At the end WW II, his report on the feasibility of building a nuclear-powered submarine gave birth to the U.S. program in that field. In 1946, Abelson returned to the Carnegie Institution and pioneered in utilizing radioactive isotopes. As director of the Geophysics Laboratory of the Carnegie Institution (1953-71), he found amino acids in fossils, and fatty acids in rocks more than 1,000,000,000 years old.
Singing In Church
A minister decided to try something a little different one Sunday morning.
He said, "Today, in church, I am going to say a single word and you are going to help me preach. Whatever single word I say, I want you to sing whatever hymn comes to your mind."
The pastor shouted out, "Cross!"
Immediately the congregation started singing in unison "The Old Rugged Cross."
The pastor hollered out, "Grace!" The congregation began to sing "Amazing Grace, how sweet the sound."
The pastor said, "Power!" The congregation sang "There is Power in the Blood."
The Pastor said, "Sex!"
The congregation fell in total silence. Everyone was in shock. They all nervously began to look around at each other, afraid to say anything. Then all of a sudden, from the back of the church, a little old 87-year-old grandmother stood up and began to sing "Precious Memories."