Brain Teasers User Profile
Sami Rizk
short ranking list

| | | |
| --- | --- | --- |
| 390. | kalic CZ | 3 |
| 391. | Ivana Brkan Cakić | 3 |
| 392. | Sami Rizk | 3 |
| 393. | Mohamed Nazeek | 3 |
| 394. | Anh Lampy Lê | 3 |
last 3 solved tasks
| | |
| --- | --- |
| What number goes into the empty square? | |
| MATH PUZZLE: Can you replace the question mark with a number? | |
| MATH PUZZLE: Can you replace the question mark with a number? | |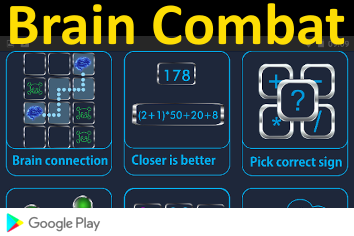 Philipp Lenard
Died 20 May 1947 at age 84 (born 7 Jun 1862). Philipp Eduard Anton von Lenard was a Hungarian-German physicist who received the 1905 Nobel Prize for Physics for his research on cathode rays. He discovered they could leave a cathode ray tube, penetrate thin metal sheets, and travel a short distance in the air, which would become conducting.. In 1902, he observed that a free electron (as in a cathode ray) must have at least a certain energy to ionize a gas by knocking a bound electron out of an atom. His estimate of the required ionization energy for hydrogen was remarkably accurate. Also in 1902, he showed that the photoelectric effect produces the same electrons found in cathode rays, that the photoelectrons are not merely dislodged from the metal surface but ejected with a certain amount of energy.
A married couple went to the h...
A married couple went to the hospital together to have their baby delivered.
Upon their arrival, the doctor said he had invented a new machine that would transfer a portion of the mother's labor pain to the father of the baby. He asked if they were willing to try it out. They were both very much in favor of it.
The doctor set the knob to 10 percent for starters, explaining that even 10 percent was probably more pain than the father had ever experienced before. But as the labor progressed, the husband felt fine, so he asked the doctor to go ahead and bump it up a notch. The doctor then adjusted the machine to 20 percent pain transfer. The husband was still feeling fine.
The doctor checked the husband's blood pressure and pulse and was amazed at how well he was doing. At this, they decided to try for 50 percent.
The husband continued to feel quite well. Since it was obviously helping out his wife considerably, he encouraged the doctor to transfer ALL the pain to him.
The wife delivered a healthy baby with virtually no pain. She and her husband were ecstatic. When they got home, the mailman was dead on their porch.