Brain Teasers User Profile
Sanja Šabović
short ranking list

| | | |
| --- | --- | --- |
| 1. | Djordje Timotijevic | 3078 |
| 2. | Sanja Šabović | 3068 |
| 3. | Thinh Ddh | 3024 |
| 4. | Manguexa Wagle | 2952 |
| 5. | H Tav | 2924 |
last 3 solved tasks
| | |
| --- | --- |
| Replace asterisk symbols with a letters (**E**E W*****) and guess the name of musician. Length of words in solution: 6,6. | |
| The computer chose a secret code (sequence of 4 digits from 1 to 6). Your goal is to find that code. Black circles indicate the number of hits on the right spot. White circles indicate the number of hits on the wrong spot. | |
| Find the country and its capital city, using the move of a chess knight. First letter is B. Length of words in solution: 7,9. | |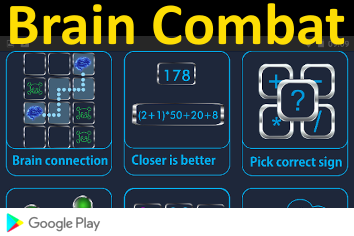 William Murdock
Born 21 Aug 1754; died 15 Nov 1839 at age 85.Scottish inventor, the first to make extensive use of coal gas for illumination and a pioneer in the development of steam power. He joined James Watt and Matthew Boulton and in 1784 he was sent to supervise the installation of Boulton & Watt steam engines working pumping equipment in Cornish tin mines. While there, he tested his ideas to use the gas given off by burning coal. From an iron retort in the backyard of his home, he ran a metal tube into his living room. On 29 Jul 1792, Murdock achieved a gas flame inside the room. In 1802, Boulton installed two gas lamps outside his Soho factory. Next year, the foundry was entirely illuminated by gas. Shortly, Boulton & Watt began to sell lighting and heating equipment with Murdock as a partner in the business.
More beer
A man came home from an exhausting day at work, plopped down on the couch in front of the television, and told his wife: "Get me a beer before it starts!"
The wife sighed and got him a beer.
Ten minutes later, he said: "Get me another beer before it starts!"
She looked cross, but fetched another beer and slammed it down next to him. He finished that beer and a few minutes later said: "Quick, get me another beer, it's going to start any minute!"
The wife was furious. "Is that all you're going to do tonight! Drink beer and sit in front of that TV! You're nothing but a lazy, drunken, fat slob and furthermore..."
The man sighed and said: "It's started."