Brain Teasers User Profile
Sanja Šabović
short ranking list

| | | |
| --- | --- | --- |
| 10. | Vladimir Krnac | 3323 |
| 11. | Rutu Raj | 3121 |
| 12. | Sanja Šabović | 3068 |
| 13. | Roxana zavari | 2476 |
| 14. | Jasmina Atarac | 2417 |
last 3 solved tasks
| | |
| --- | --- |
| Replace asterisk symbols with a letters (**E**E W*****) and guess the name of musician. Length of words in solution: 6,6. | |
| The computer chose a secret code (sequence of 4 digits from 1 to 6). Your goal is to find that code. Black circles indicate the number of hits on the right spot. White circles indicate the number of hits on the wrong spot. | |
| Find the country and its capital city, using the move of a chess knight. First letter is B. Length of words in solution: 7,9. | |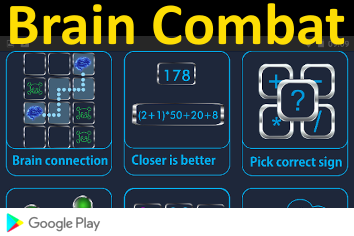 Sir George Stapledon
Born 22 Sep 1882; died 16 Sep 1960 at age 77.British agriculturalist and pioneer who developed grassland science.. The area of Ceredigion, mid-Wales was important for the experimental work in grassland improvement associated with Stapledon (and his successors) while Professor of Agricultural Botany at University College Aberystwyth (1919­1942). He worked to compensate for the land use changes of the 20th century, after the collapse of rural mining industries of 18th and 19th centuries and resultant depopulation.
A lawyer's dog, running about...
A lawyer's dog, running about unleashed, beelines for a butcher shop and steals a roast.
Butcher goes to lawyer's office and asks, "If a dog running unleashed steals a piece of meat from my store, do I have a right to demand payment for the meat from the dog's owner?"
The lawyer answers, "Absolutely."
"Then you owe me $8.50. Your dog was loose and stole a roast from me today."
The lawyer, without a word, writes the butcher a check for $8.50.
In a few days, the butcher opens the mail and finds an envelope from the lawyer: $20 due for a consultation.