Brain Teasers User Profile
Octavian Iosif Anderco
short ranking list

| | | |
| --- | --- | --- |
| 251. | Billy Chia | 11 |
| 252. | Suhasini Viswanathan C | 11 |
| 253. | Octavian Iosif Anderco | 11 |
| 254. | Bishnu Aryal | 11 |
| 255. | Rajendra Talkute | 11 |
last 3 solved tasks
| | |
| --- | --- |
| MATH PUZZLE: Can you replace the question mark with a number? | |
| MATH PUZZLE: Can you replace the question mark with a number? | |
| MATH PUZZLE: Can you replace the question mark with a number? | |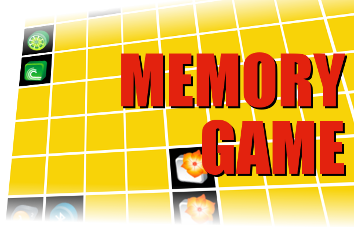 Peter Carl Goldmark
Died 7 Dec 1977 at age 71 (born 2 Dec 1906).American engineer (naturalized 1937). While working for Columbia Broadcasting System (CBS), he developed the first commercial color television system (1936), which used a rotating three-color disk. Although initially approved by the Federal Communications Commission, it was later superseded by an all-electronic color system that was compatible with black-and-white sets. Goldmark also developed the 33-1/3 LP phonograph that greatly increased the playing time of records, which revolutionized the recording industry. He also pioneered in video cassette recording, and developed a scanning system used by the Lunar Orbiter spacecraft in 1966 to transmit photographs to the earth from the moon.
One day on the way home from w...
One day on the way home from work, I stopped at the local Pharmacy and while I was checking out, I picked up some candy to take home for me and my 7-year old son. It was a bag of Gold Coins (Gold Foil-covered chocolate candy coins).
There were many sizes, from dime to dollar. I took the bag home, and me and my son opened the bag and ate all of the coins, my son taking the bigger dollar-sized ones and me taking the smaller ones.
The next day, my wife, my son and I stopped at the Pharmacy again to pick up a few things. While my wife and I were shopping, we noticed that my son had picked up a Gold Coin Condom. Before we could catch him, he took it up to the counter and asked the Pharmacist, "What's this?"
The woman, looking very serious, said, "That's a condom, son."
To which my son replied, "My daddy BOUGHT me some of these yesterday!"
With a disgusted look on her face, the Pharmacist replied, "Those are NOT for children, young man."
And finally, my son replied, "Then I'll buy this one for my Daddy. He likes the LITTLE ones!"