Brain Teasers User Profile
Octavian Iosif Anderco
short ranking list

| | | |
| --- | --- | --- |
| 249. | Adrian Rodriguez | 8 |
| 250. | HERNAN ALFREDO GARCIA ERAZO | 8 |
| 251. | Octavian Iosif Anderco | 8 |
| 252. | KD P | 8 |
| 253. | Hossein Saatian | 7 |
last 3 solved tasks
| | |
| --- | --- |
| MATH PUZZLE: Can you replace the question mark with a number? | |
| MATH PUZZLE: Can you replace the question mark with a number? | |
| MATH PUZZLE: Can you replace the question mark with a number? | |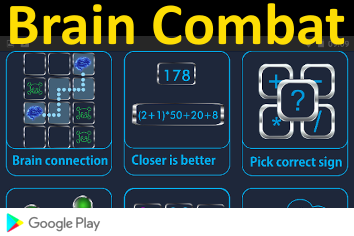 Sir Frank Dyson
Died 25 May 1939 at age 71 (born 8 Jan 1868). Frank Watson Dyson was a British astronomer, educated at Cambridge, who spent his entire career (except for 5 years in Edinburgh) at the Royal Greenwich Observatory, where he was Astronomer Royal from 1910-33. He directed measurements of terrestrial magnetism, latitude, and time, and he initiated the radio broadcast of time. He determined proper motions of northern stars and completed his portion of the international Carte du Ciel project of photographing the entire sky. Dyson is best known for directing (with Eddington) the 1919 eclipse expedition which confirmed the bending of starlight by the sun's gravitational field. This bending of light, predicted by Einstein, was evidence supporting his general theory of relativity.
A husband and wife were at a p...
A husband and wife were at a party chatting with some friends when the subject of marriage counseling came up.
"Oh, we'll never need that. My wife and I have a great relationship," the husband explained. "She was a communications major in college and I majored in theater arts. She communicates well and I act like I'm listening."