Brain Teasers User Profile
Islam Usman
short ranking list

| | | |
| --- | --- | --- |
| 149. | Digvijay Singh | 19 |
| 150. | Gemini Tay | 19 |
| 151. | Islam Usman | 19 |
| 152. | Daniela Jakubovski | 19 |
| 153. | Kathy Wu | 18 |
last 3 solved tasks
| | |
| --- | --- |
| MATH PUZZLE: Can you replace the question mark with a number? | |
| MATH PUZZLE: Can you replace the question mark with a number? | |
| MATH PUZZLE: Can you replace the question mark with a number? | |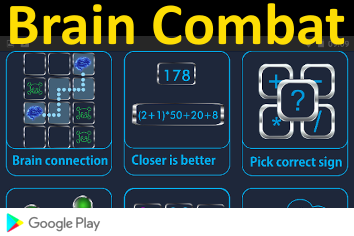 Glenn L. Martin
Born 17 Jan 1886; died 4 Dec 1955 at age 69.Glenn Luther Martin was an American aeronaut and inventor whosebombersand flying boats played important roles in WW II. His first planes were built in collaboration with mechanics from his auto shop, working in a disused church building that Martin rented. In 1909, Martin made his first successful flight; by 1911 he numbered among the most famous of the "pioneer birdmen."He incorporated the Glenn L. Martin Aircraft Company in 1912 as a manufacturer, and remained for forty years the senior aircraft manufacturer in the U.S. The vast majority of the more than 11,000 planes built by the company before it ceased producing aircraft in 1960, Martin Bombers pioneered the doctrine of airpower in the 1920's to 1930's and served in all theaters in World War II.
Childhood Sweethearts
An elderly couple who were childhood sweethearts had married & settled down in their old neighborhood.
To celebrate their 50th wedding anniversary they walk down to their old school. There, they hold hands as they find the desk they shared & where he had carved "I love you, Sally".
On their way back home, a bag of money falls out of an armoured car practically at their feet. She quickly picks it up, & they don't know what to do with it so they take it home. There, she counts the money, & its fifty-thousand dollars.
The husband says: "We've got to give it back".
She says, "Finders keepers" & puts the money back in the bag & hides it up in their attic.
The next day, two policemen are going from door-to-door in the neighbourhood looking for the money show up at their home.
One knocks on the door & says: "Pardon me, but did either of you find any money that fell out of an armoured car yesterday?"
She says: "No"..
The husband says: "She's lying. She hid it up in the attic."
She says: "Don't believe him, he's getting senile." 
But the policemen sit the man down & begin to question him.
One says: "Tell us the story from the beginning."
The old man says: "Well, when Sally & I were walking home from school yesterday ..."
At this, the policeman looks at his partner & says: "We're outta here ..."