Brain Teasers User Profile
Adrian Sivera Lebaria
short ranking list

| | | |
| --- | --- | --- |
| 78. | Megsy Blaze | 161 |
| 79. | Kara Dorsey | 160 |
| 80. | Adrian Sivera Lebaria | 157 |
| 81. | M K | 138 |
| 82. | Squazz Muntbacker | 134 |
last 3 solved tasks
| | |
| --- | --- |
| What is the missing number? | |
| MATH PUZZLE: Can you replace the question mark with a number? | |
| NUMBER PUZZLE: Find the missing number (6, 15, 28, 45, ?) | |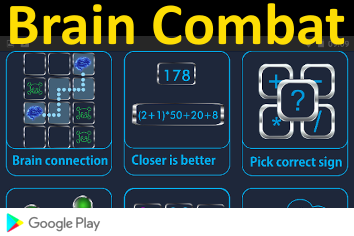 Alfred Elis Törnebohm
Died 21 Apr 1911 at age 72 (born 16 Oct 1838).Swedish geologist and pioneer in the study and analysis of mountain structure. In 1888, he presented the first outlines of his theory of the overthrust of the Caledonian Range (the mountainous region in northwestern Europe extending from the British Isles to western Scandinavia) onto a foreland to the southeast and demonstrated (1896) that the overthrusting applied to the entire mountain range and exceeded 80 miles (130 km). He illustrated his completed description with a map of a 36,000-square-mile (93,000-square-kilometre) area.
Yesterday I went to the doctor...
Yesterday I went to the doctor for my yearly physical. My blood pressure was high, my cholesterol was high, I'd gained some weight,and I didn't feel so hot.
My doctor said eating right doesn't have to be complicated and it would solve my physical problems. He said just think in colors; Fill your plate with bright colors; greens, yellows, reds, etc.
I went right home and ate an entire bowl of M&M's and sure enough, I felt better immediately. I never knew eating right could be so easy.